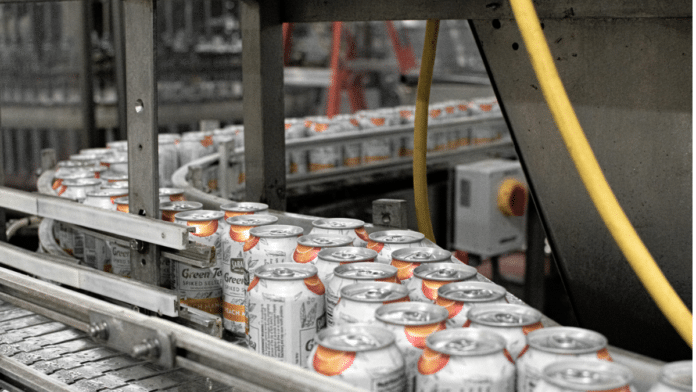 Take the Saranac Survey!
Saranac Craft Seltzers is giving its fans an early holiday present this year; the Utica-based brewery could release a holiday variety pack, and it's invited fans to vote on their favorite seasonal flavors.
The online survey invites customers to rank the appeal of certain flavors, while offering feedback on holiday variety packs in general. Fans can even vote on whether they prefer cans or bottles.
Saranac's potential winter flavors include Apple Crisp, Blackberry Cobbler, Peach Cobbler, Peppermint Stick, Pumpkin Pie, Pumpkin Spice, and Strawberry Cheesecake.
The brewery released its first hard seltzer offering earlier this year. Saranac Craft Seltzer comes in three fruity flavors: Lemon, Peach Mango, and Raspberry. Each flavor contains 100 calories, 2 grams of carbohydrates, and 4.5 percent ABV. Each of these varieties is also infused with green tea.
Since much of hard seltzer's draw comes from its better-for-you profile, it made sense for Saranac to add green tea, enhancing its wholesome appeal.
"This whole category (hard seltzer) is driven by a consumer preference for products that are considered more wholesome, or better for you," said Saranac president Fred Matt.
"At the same time, we were looking for a way to play in this category with something different. Green tea has that 'It's good for you' perception, so that's the direction we took. We took green tea and married it with seltzer."
Saranac Craft Seltzer isn't the first hard seltzer purveyor to embrace festive flavors this holiday season. AB InBev trademarked the tagline "seltzer's even better in a sweater" to accompany Bud Light Seltzer's holiday Ugly Sweater variety pack.
Available on Drizly for $17.99, Bud Light's festive new flavors include Apple Crisp, Ginger Snap, and Peppermint Pattie joining Cranberry, which debuted this summer in the Remix variety pack. And yes – each can has its own adorable sweater print.
Cincinnati's own VIVE Hard Seltzer sought to win the "Season of Pumpkin" with the release of its Pumpkin Spice Seltzer in September.
Milwaukee's PRESS Premium Alcohol Seltzer brought back last fall's fan favorite, Apple Cinnamon. This year it's part of PRESS' new Select Variety Pack, which also contains the seasonal flavors Pear Chamomile, Lingonberry Elderflower, and Pineapple Basil.
Last year the Apple Cinnamon seltzer was in such high demand that the company received reports of people driving across their state to find a can, underscoring the consumer desire for seasonal seltzers. "All of our previous rotational flavors have performed beyond our expectations," said PRESS founder Amy Walberg.
We're eager to see which of Saranac's enticing flavors make the fans' cut this holiday season. It's exciting to see a seltzery engaging its fan base this way.
Saranac is owned by Matt Brewing, which is notably the second-oldest family-owned brewery in the country. It has been in operation since 1888. Saranac was actually an early adapter to the hard seltzer game. It launched a boozy bubbly water called Spiked Seltzer in 2013. In 2016 the brand was sold to Anheuser-Busch InBev and later rebranded as the popular Bon & Viv.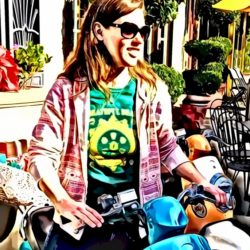 Latest posts by Erin Grafton
(see all)