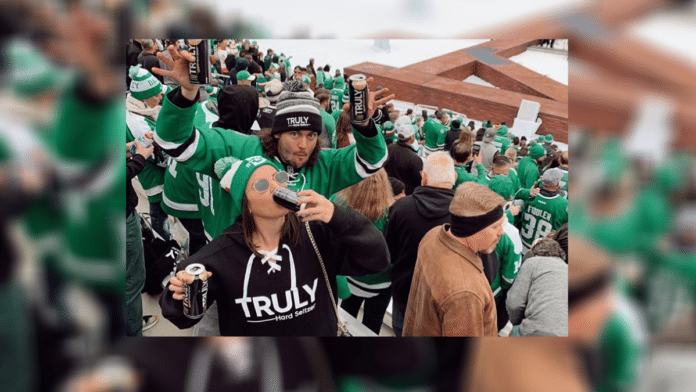 Hard seltzer started making a real splash in the drinks industry just over two years ago. To say that it has grown in popularity since then would be an understatement.
In 2019 alone sales of boozy bubbly water grew by over 225 percent, finishing the year with a market worth $1.75 billion. If this growth continues, the hard seltzer market is forecasted to triple by 2023 according to analysts at IWSR.
2020 has only introduced more hard seltzer brands, as big industry players like AB InBev and Molson Coors made significant moves into the space. We've also seen a rise in smaller, craft seltzeries.
A category that didn't exist five years ago is now the biggest category in alcohol. This phenomenal growth begs the question, why do people like hard seltzer so much?
The drinks market analysts at IWSR set out to answer that $1.75-billion-dollar question. The analysts found that over half (55 percent, to be exact) of all alcohol consumers in the US drink hard seltzer at least once a week.
Consumers of all ages and demographics enjoy hard seltzer, giving the beverage a very broad appeal. The number one factor upon which this broad coalition agreed? Refreshment. Sparkling water itself is a refreshing and effervescent beverage, so it makes sense that consumers would take to the hard version when they're looking to unwind.
Before pioneers like White Claw and Truly hit the market in 2016, there was really nothing like it on the market that afforded consumers a lighter yet still flavorful and fun option.
"The rise of hard seltzers shows there was a segment of consumers underserved by the current beverage alcohol market who were looking for alternatives that were refreshing and flavorful, but also low-calorie and low-sugar," said Brandy Rand, chief operating officer of the Americas at IWSR Drinks Market Analysis.
"These products also meet the growing consumer demand for convenience and appeal to people that enjoy popular cocktails like the vodka soda and wine spritzers. We definitely expect to see more brands taking advantage of this fast-growing trend."
Including seltzer-like beverages, such as ready-to-drink (RTD) sparkling canned cocktails and wine-based spritzers, the IWSR report found that the seltzer category accounts for 2.6 percent of all alcoholic beverage consumption in the US, up from 0.85 in 2018.
"Hard seltzers are far from a fad, they're growing at a spectacular rate, and increasingly, hard seltzer producers are pulling consumers from other beverage alcohol categories, not just beer," added Rand.
"Combined, hard seltzers and other canned seltzer-like products [including RTDs and wine spritzers] will drive the total ready-to-drink category, making it the fastest-growing beverage alcohol category in the United States over the next five years."
It certainly is refreshing to have so many sparkling new options on the market. Hard seltzer, including the growing segments of RTDs and spritzers, is not going away anytime soon with its broad, mass appeal. Seltzer brings people together, and during these unprecedented times, it is nice to have something upon which we can all agree.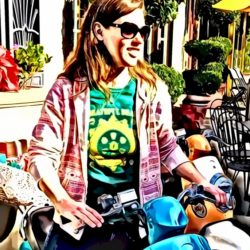 Latest posts by Erin Grafton
(see all)