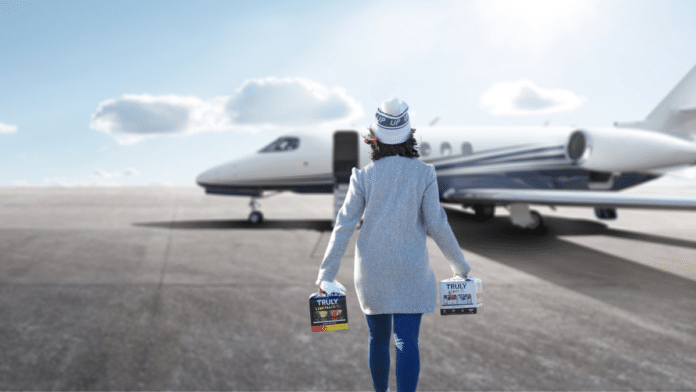 Truly hard seltzer, in an innovative alliance with Wheels Up private charter flights, is donating trips to help get healthcare workers home for the holidays. But you'll have to hurry, as nominations close on November 27.
The partnership announced yesterday is dubbed "Truly Together for the Holidays" and allows doctors, nurses and first responders on the frontlines of fighting the coronavirus to score a much needed break, all funded by drinking more hard seltzer.
Here's how it works
Patients, friends, & family can nominate a deserving healthcare worker by Tweeting #TrulyHomeAgain or better yet, by filling out a form on the Truly website: www.trulyhardseltzer.com/togetherfortheholidays
Winners receive a roundtrip ticket to anywhere Wheels Up goes! It's a private charter flight, and you can be sure it will be stocked with plenty of Truly hard seltzer, courtesy parent Boston Beer Company (NYSE: SAM).
You only have 10 days. The deadline for submitting someone is midnight on Black Friday, November 27.
"Truly believes in celebrating our drinkers and bringing them joy in big and small ways," – Don Lane, VP of Marketing, Truly
Wheels Up is Luxury Travel
The trip will be special. Wheels Up, a subsidiary of Delta Air Lines, facilitates corporate and experience travel through its fleet of Beechcraft King Air turboprop aircraft.
If you want to spring for a trip yourself, and not risk your favorite nurse missing out, Costco has a membership plan. For a mere $17,500, you can purchase a membership from the wholesale club which allows you to book a Wheels Up flight with as little as 24 hours' notice.
You'll have to pay for the flight itself, but your 1-year subscription includes a $3,500 Costco gift card, a $4,000 flight credit and "guaranteed nationwide aircraft availability up to 365 days a year," on the NYC-based flight company.
Or you could buy them a subscription to Hard Seltzer News for $29/month.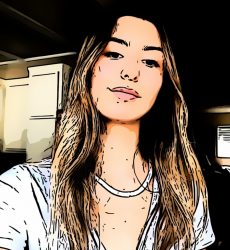 Latest posts by Caroline Hill
(see all)