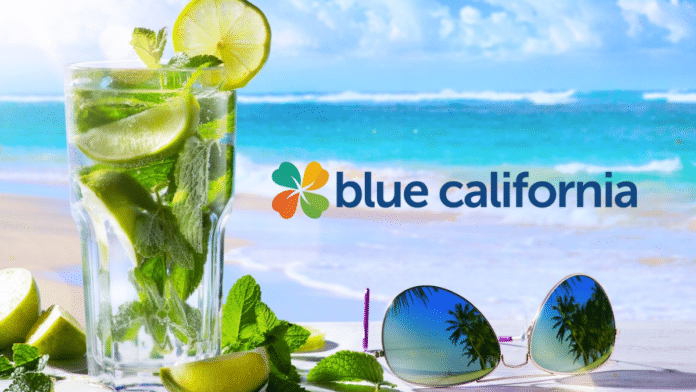 A welcome new trend of flavors for brewing hard seltzer and ready-to-drink cocktails is bolstered by a product launch from Blue California, a leading provider and manufacturer of food and beverage ingredients.
The new lineup of Destination Flavors from Blue California includes true-to-fruit, clean natural flavors previously unavailable. The eight new flavors can be combined and matched with others to result in limitless combinations, responding to recent brewer demand to help brands innovate and stand out in an increasingly crowded space.
The company's eight new flavors match up with world destinations, such as the Thai Treat, with its aromatic, succulent mango flavor. Others include a new fragrant peach formulation, ripe raspberry, tart cherry, refreshing limeade, tangy tropical, prickly pear, and zesty citrus.
A canned cocktail brand manager's dream, the flavors from Blue California are inspired by local culture and food from Spain, Russia, Japan, Brazil, Thailand, Mexico, Southern California, and the Caribbean.
Keep it Refreshing, but Keep it Clean
The mainstay ingredients supplier developed the flavors in collaboration with SweeGen, a company known for providing innovative, clean-label sweeteners for global beverage producers. Alternative and low- or no-calorie sweeteners resonate with consumers. In its 2020 survey of consumers, the nonprofit International Food Information Council (IFIC) found that 74% of consumers are trying to avoid sugar or limit their sugar intake. The IFIC report noted that 46% said the reason was not wanting the extra calories, a common thread among hard seltzer drinkers.
"Clean-label RTD alcoholic beverages put product developers to the test because low sweetness products are quite challenging to develop. But we make it easy by providing flavors paired with taste modulation technology developed by our collaborator SweeGen," Blue California's Head of Flavors & Fragrances, Kathy Oglesby, said in a release.
While there is no technical definition for a clean label, restaurants and supermarkets hatched the idea into what's become perhaps the biggest trend in food and beverages in 70 years. Whole Foods and Chipotle, early adopters of the trend, found that clean labels resonate with consumers who want to avoid questionable ingredients like caramel color, aspartame, and the evil yellow #5. Trader Joe's has been known to recall products if its manufacturers are found to not be in compliance with its ingredient policies.
Flavors with an Attitude
Oglesby and her team at Blue California set out to create better tasting options for brewers of flavored malt beverages (FMBs), spiked spirit-based seltzers, and all premixed canned cocktails. The company has a 25-year history of formulating innovative ingredients, and their natural products and sustainable manufacturing allow them to navigate global regulations while ensuring appeal to dynamic consumer attitudes.
"For the health-conscious consumer lifestyle, these Destination Flavors meet the market demand for improved taste, wider choices and simple ingredients," said Oglesby.
The Destination Flavors allow beverage consumers to enjoy a virtual travel experience, exploring the world from their safely distanced living room.
Catalan Crush
The company offers the flavor of fragrant, succulent peaches when making Catalonia, Spain, a virtual destination. The four provinces, with their capital of Barcelona, are known for a thriving peach industry.
Caipirinha Cool
Brazilian flavors of fresh lime and a touch of sweetness make the caipirinha cocktail a popular drink in Sao Paolo.
Aruba Ariba
Tropical fruit blend with tangy, sweet, and juicy flavors.
Thai Treat
With a flavor profile of aromatic, succulent mango, the destination is clearly Bangkok.
Pacific Blossom
Japan's capital of Tokyo becomes a virtual reality with this sweet and tart cherry flavor in your spiked beverage.
Arctic Gem
We're met with the flavor of fresh raspberries with this Russia-themed blend. Could it be a new take on the Moscow Mule?
Aztec Adventure
Mexico City is your destination for the sweet juiciness of prickly pear.
California Dreamin'
Southern California is known for its crisp citrus, with a host of seasonal variations. This blend from Blue California conjures images of the sun setting over the ocean in perfect temperatures, with the sweet smell of west coast fruit.
Beverage manufacturers lean on the ingredient expertise and market knowledge of suppliers like Blue California to help spur innovation and differentiate their brand on both physical and virtual store shelves.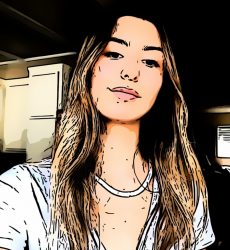 Latest posts by Caroline Hill
(see all)