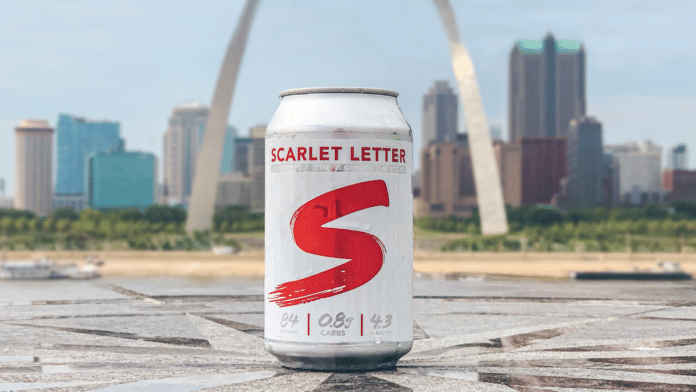 A rising new seltzer is straight out of Springdale, Arkansas – Core Brewing and Distilling Co's hand-crafted, artisan Scarlet Letter Spiked Seltzer.
In its home state, Scarlet Letter enjoys around 13 percent of the seltzer market share, second only to White Claw. Not only is Scarlet Letter now the number one selling craft seltzer in Arkansas, but it was also recently awarded third best seltzer in the country at the 2020 Fizz Fight competition.
The Fizz Fight contest included such as High Noon, Cutwater, Quirk by Boulevard, and Barefoot Hard Seltzer. Fans were invited to register to sample 16 seltzers in the running, and then vote on a winner.
Lean and Clean
Each 12 oz. can contains 84 calories, 4.3 percent ABV, and less than one gram of carbs. It is sweetened with stevia instead of sugar, and all extracts used are 100% natural, making it one of the healthier seltzer options on the market.
While Scarlet Letter is made from high quality, clean ingredients, it is still priced competitively and on par with other mass-produced seltzers, making it a great value. The seltzer company even price matches other brands.
In spite of its low calorie count, Scarlet Letter Spiked Seltzer has a more complex flavor profile than many of its competitors. While most seltzers varieties include one or two flavors, each variety of Scarlet Letter boasts four to five flavors for a party in your mouth.
Scarlet Letter Red includes notes of cucumber, lime, ginger, and hibiscus, Purple is made from passionfruit, elderflower, coriander, and key lime, and Green tastes of pear, kiwi, bergamot, basil, and lemon.
The seltzer makers also release a limited edition seasonal flavor every few months. Its most recent winter holiday flavor was made from cranberry, apple, vanilla, ginger, and lemon.
In a "Pepsi challenge" for the 2020s, the company found that "In a blind taste test, 80% of people said they enjoyed all three Scarlet Letter flavors more than White Claw, Truly, Bon & Viv, and High Noon."
Made in Arkansas, Sharing with Others
The hand-crafted spiked and sparkling water stays true to its Arkansas roots, with flavors inspired by the state.
"Arkansas may not be for everyone, and we are fine with that. But our home is the inspiration behind the hard seltzer you've been waiting for, Scarlet Letter," the company boasts.
"Our holistic, hand-crafted spiked seltzer water can be enjoyed anywhere and everywhere while experiencing the best elements and essence of Arkansas life."
This uniquely flavored, light and refreshing artisan seltzer is currently available in Arkansas, Missouri, Kansas, Oklahoma, Iowa, Colorado.
With a wiener dog named Barney as its logo, Core Brewing Company was founded in 2010 by Jesse Core. The brewery is proud of its craft beer, stating "Our product is crafted with the diligence and pride of small-town America, delivered with the hospitality for which the South is known."
It is clear that the same passion is now being brewed into Scarlet Letter. Here's hoping they expand to more states soon, because there is nothing taboo about good seltzer.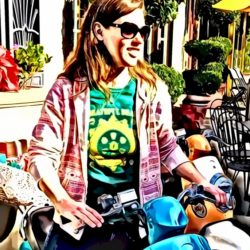 Latest posts by Erin Grafton
(see all)