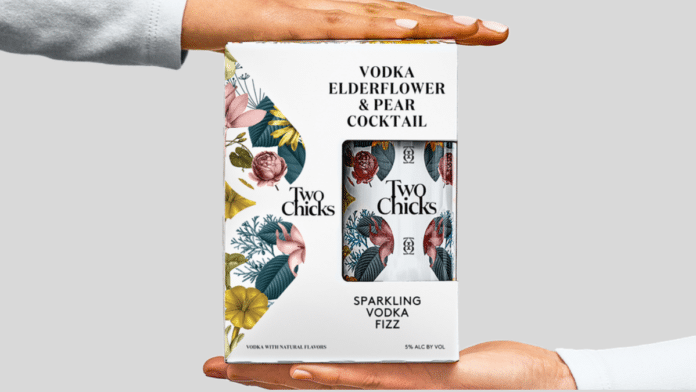 Two Chicks Cocktails wants to bring the party, and everyone is invited! In an exclusive interview with Hard Seltzer News, Two Chicks CEO, Linda Dow Cash, spoke about the birth of the brand and their dedication to inclusion and equality.
"The brand is based on Meghan's life," explained Cash, speaking about Two Chicks founder, Meghan Hanna. Naturally, the Two Chicks' name is more than just surface deep.  
"Meghan is one of two daughters, she has two daughters, and she was raised by two moms," Cash said. "When she was raised by two moms, it really wasn't accepted as the norm as it is today, so that inclusivity was very important to her."
Now, Hanna and Cash have come together as the central two chicks of Two Chicks Cocktails. With this unique woman-centric background, it is Hanna's life experiences that really inspired her to take the Two Chicks brand and mold it into what it is today. 
Filling a Void
"Meghan wanted a brand that started a conversation for people, helped them connect over cocktails," said Cash. "She felt there was a void in the marketplace." 
In their mission to fill this gap in the marketplace, the two women worked hard to sell their vision of an all-inclusive, woman-centric cocktail brand in the alcoholic beverage and RTD space.
"At first, launching a female-focused cocktail, it was — in a male-dominated industry — it was a little bit challenging to have people understand that Two Chicks is the name of the company, the brand of the company," said Cash. "It doesn't mean it's only for girls. It's basically for everyone to drink." 
In a historically male industry, getting the market to understand the Two Chicks brand and mission was difficult at first. However, as more cocktail and hard seltzer brands are coming out, Cash said it's gotten much easier crossing the gender divide — even with their feminine image. 
"I think our biggest communication is to understand that Two Chicks is the brand name, it doesn't mean chicks should only drink it and that we support everyone," Cash said.
A Message of Inclusivity
In tandem with their message of inclusion, Two Chicks, Cash, and Hanna also hope to inspire other female entrepreneurs. 
"We're here to support women to get into business and [let them] know that their dreams can come true, so that is one caveat of the brand," Cash said. "We definitely want to help and encourage people to follow their dreams and help women not be timid of getting into business." 
Cash said the idea of inclusivity also feeds into the brand's actual drink flavor offerings.  
"We've got vodka, tequila, whiskey, gin," said Cash. "So, we're not just stereotyping it to one section of what people like to drink!"
LGBTQIA Support
As the Two Chicks brand continues to grow (We'll hopefully see new flavors coming this spring!), it will be exciting to see how they spread their message of inclusivity and equality across communities, especially the LGBTQIA community.   
"Meghan having two moms, you know, we embrace [and] really try to support the LGBTQIA community," Cash emphasized. "We want everyone to enjoy the party."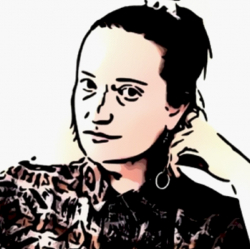 Latest posts by Stephanie Meade
(see all)