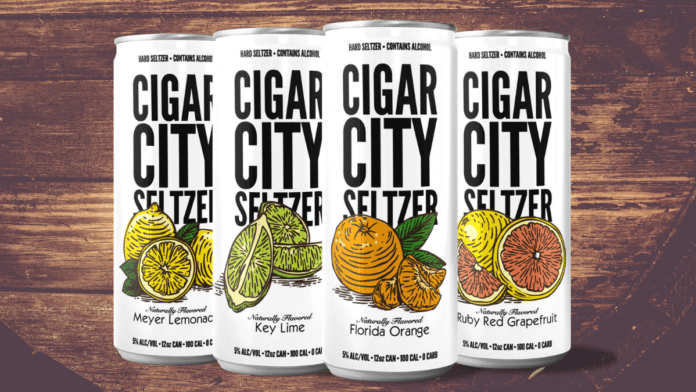 Tampa residents have a new reason to celebrate. In addition to hosting Super Bowl LV on Feb. 7 – a game in which the Tampa Bay Buccaneers will make history as the first home team to host a Super Bowl – local darlings Cigar City Brewing will also release its own hard seltzer on home turf.
Cigar City will initially release four Florida-inspired citrus flavors: Meyer lemonade, Florida Orange, Ruby Red Grapefruit, and Key Lime. The brewery has invested significant time into developing a hard seltzer of which it could be proud.
The new hard seltzer lineup comes after months of development from the makers of the bold citrusy Jai Alai IPA.  Borrowing form the brewer's knowledge of people-pleasing brands, the hard seltzer has 0 grams of sugar, a quality of increasing demand among seltzers.  The mixed pack features all four flavors, each with 5% ABV and 100 calories.
"Well seltzer, it's something we've been developing for quite a while now. Certainly, out in the market, people are excited about seltzers, they're selling very, very well. But we didn't want to put something out unless it was going to match the quality of our beer," said Neil Callaghan, the brand manager at Cigar City Brewing. "So that took us more than a few months to really dial in some of the flavors and find something that was really going to be as flavorful and interesting as our beers."
Hard Seltzer here to stay
There is no denying, however, that craft beer is losing ground to spiked seltzer. Once Callaghan and others at Cigar City noticed their master brewers bringing in hard seltzer to drink, they figured hard seltzer must be more than a passing trend. Yet the brewery wanted to be sure they were bringing something new to the category.
"We don't want to just be the same product as everything else on the shelves, because there are quite a lot of them now. We want to offer something new, something innovative, something that's got much bolder flavors than the other stuff that's out there," Callaghan said.
Cigar City hopes to have its new hard seltzer on store shelves by late February or early March, but will focus its distribution first on Florida. "We want to take care of Florida and make sure we're supplying this market…. For Florida, as long as they've got the seltzer, that's the important thing," Callaghan promised.
Big Game of Options
And of course, Cigar City, like the rest of Tampa, is preparing for an unprecedented Super Bowl as it prepares to host the NFL's biggest game in the midst of a once-in-a-century pandemic. Although this isn't the brewery's first rodeo; the last time Tampa hosted – 2009 – was right after Cigar City opened.
"So this isn't our first go-around, but this is certainly our first go-around at the size that we are. We're going to be open for on-premise consumption, we'll have plenty of beer to-go as well. Food specials, all kinds of fun, exciting things happening at the brewery," Callaghan said.
"We're excited to have the Big Game so close by, and we're excited to host people coming in from all over the country and all [over] the world and give them a taste of Tampa on draft."
And this year the Big Game isn't just close by; for the first time in the history of the NFL, the Super Bowl will be a home game as Tom Brady and the Buccaneers defeated the Green Bay Packers in the NFC championship game. Tampa Bay will have a lot to celebrate in the next few weeks.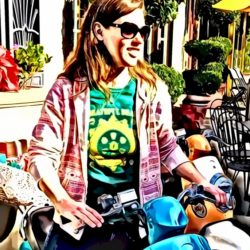 Latest posts by Erin Grafton
(see all)