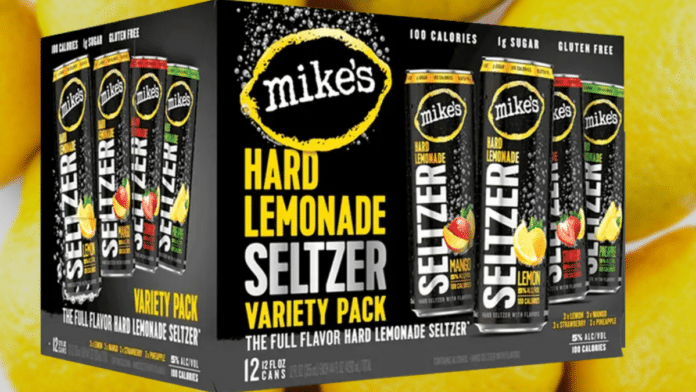 It's official. Mike's Hard Lemonade Seltzer is now available in the U.S., with initial availability at Target retailers and major grocery stores. Product rolled out this week to BevMo, Total Wine, and is available on Drizly in some markets.
Sold in Mixed Packs
The variety pack includes three cans each of Mango, Strawberry, Lemon, and Pineapple lemonade seltzers. It's sold in cans only, with the hard-seltzer-standard 100 calories and 5% ABV. Mike's Hard Lemonade Seltzer has 1 gram of sugar and is gluten free.
The flavor is a delicious blend of natural flavors and ingredients in a clear pour. Each flavor is a powerful punch that is buzzing on social media. The Pineapple is getting early rave reviews among seltzer fans, with all the early signs of a cult following. Early social media reviews included "Tart pineapple flavor – light & refreshing," and "That's a damn tasty seltzer right there. No joke. Pineapple for the win."
As first reported by Hard Seltzer News in October 2020, "Breaking News: Mike's Hard Lemonade Seltzer on Shelves in 5 Months," Mark Anthony Brands brought the product from innovation to store shelves in about five months.
Natural Ingredients
Ingredients include:
purified carbonated water
alcohol
natural flavor
citric acid
cane sugar
concentrated lemon juice
sodium citrate
stevia leaf extract


"The Full Flavor Hard Lemonade Seltzer" branding appears on the variety pack, a trademark applied for by the company.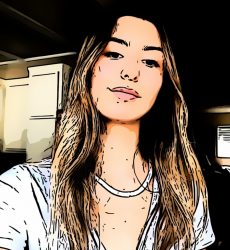 Latest posts by Caroline Hill
(see all)