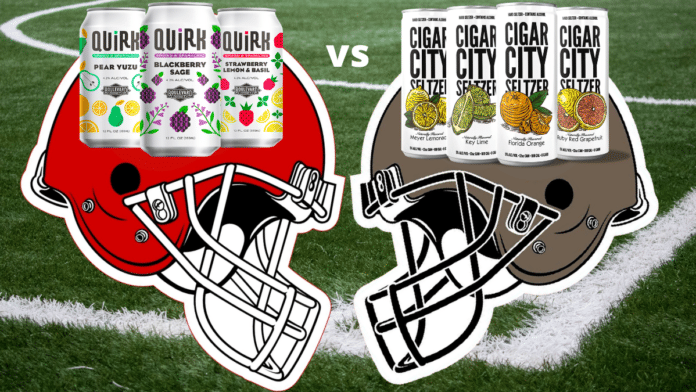 Hard seltzer teams in Kansas City and Tampa Bay prepare for a big week.
On February 7 we will find out who wins this year's Vince Lombardi trophy at the big game in Tampa, Florida, when the hometown Buccaneers face the Kansas City Chiefs. But we don't have to wait to find out which city has the best hard seltzer. Let's compare one of Kansas City's hometown favorites to a highly anticipated new release from one of Tampa's leading craft breweries.
Coin Toss Goes to KC
The Kansas City Chiefs also happen to be the reigning champions and will be wearing their home uniforms in Sunday's game, so we'll start there.
Boulevard Brewing has been a KCMO all star team since it was formed in 1989. It has grown to become the "largest specialty brewer in the Midwest," with a game strategy "to produce fresh, flavorful beers using the finest ingredients and the best of both old and new brewing techniques," according to its website.
Boulevard kicked off the seltzer season with the spiked and sparkling Quirk last year, including at one rather surprising location – Panera Bread. Last fall Panera announced that it was testing alcohol sales in a number of Kansas City area restaurants, and Boulevard was selected to participate in the trial run.
Quirk Spiked & Sparkling Strawberry Lemon & Basil hard seltzer joined two of Boulevard's most popular beers – Original Pale Ale and Unfiltered Wheat Beer – in select Panera locations in Overland Park, KS, and the surrounding area.
In addition to Strawberry Lemon & Basil, Quirk's roster includes Blackberry Sage and Pear Yuzu. Each flavor contains 90 calories and 4.2 percent ABV.
Boulevard's bench is deep. Fling, a line of all-natural, spirit-based ready-to-drink (RTD) canned cocktails is available in Gin & Tonic, Mai Tai, Margarita, Mojito, Vodka Soda, and Whiskey Mule.
Tampa Bay Has Home Advantage
Tampa's own Cigar City Brewing squad released its own hard seltzer just in time for the big game, which marks the first time a team has ever played in the game while also hosting the event.
The brewery's new hard seltzer lineup is available in four Florida-inspired flavors: Meyer lemonade, Florida Orange, Ruby Red Grapefruit, and Key Lime. Each flavor contains 5% ABV, 100 calories, and an impressive 0 grams of sugar.
Fans are the real winner
The last time Tampa hosted the big game – 2009 – was right after Cigar City opened. "So this isn't our first go-around, but this is certainly our first go-around at the size that we are," said Neil Callaghan, the brand manager at Cigar City Brewing.
"We're going to be open for on-premise consumption, we'll have plenty of beer to-go as well. Food specials, all kinds of fun, exciting things happening at the brewery."
Socially Distanced Fun
While we are still in the middle of a pandemic, which will surely impact how people watch the game this year, it is the first home game big game – a big deal indeed for Tampa. While the game is sure to be a first in many ways, HSN is excited to see two quality craft seltzers represented.
Perhaps the two breweries could place a friendly wager, and offer to send a case of hard seltzer to the winning team.  We'll reach out to the two coaches and see what they say.  Stay tuned for more on this developing story.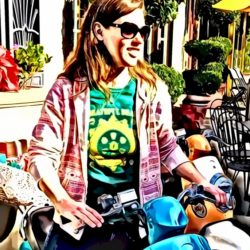 Latest posts by Erin Grafton
(see all)