4 Canned Cocktails made with real tequila
February 22 is National Margarita Day, and in the midst of social distancing and sanitation concerns, nothing is more appropriate than a ready-to-drink (RTD) version of the popular cocktail.
We've lined up four canned margarita options that have soared in popularity in the past year.
Two Chicks Margarita
Made with real tequila and natural flavors, this version from the brand geniuses at Two Chicks is a sparkling version of the classic margarita. It's got on 5% ABV, and is 90 calories and 10 carbs per 6 ounce serving. Not pretending to be a low sugar event, this delicious lemon-lime canned cocktail pleases aficionados while keeping the alcohol in check.
Post Meridiem Margarita
Atlanta's Post Meridiem Spirit Co. boasts a line of full-strength canned cocktails. The Margarita delivers with 27.5% ABV in a 3-1/2 ounce can. Post Meridiem is a brand with amazing commitment to ingredient transparency. The Margarita has only 3 ingredients: Tequila, real lime juice, and orange curacao. Poured over a short glass full of ice, and garnished with a fresh lime wedge, you're ready to celebrate this national day in style.
Cutwater Tequila Margarita
Another canned option made with real tequila is from Cutwater, the RTD branch of Anheuser-Busch. Made in San Diego and gluten free, the lime tequila margarita is 12.5% ABV and made with pure cane sugar, natural orange flavor, lime and triple sec flavors. Cutwater has an impressive lineup, but the margarita hits all the right notes. The 12 ounce can packs 360 calories and 27 carbs — and we love them for being up front about that. One of these makes for great celebration, even if on a Monday.
Five Drinks Margarita
There's a rapidly growing RTD canned cocktail maker called Five Drinks (technically F!VE DRINKS, with an exclamation point for the "i" in "five".). Their delicious cocktails are packaged in sleek silver 200ml cans. The Margarita cocktail treats drinkers to real tequila and triple sec liqueur. But then it gets interesting. The margarita also contains lime juice, hibiscus and habanero agave nectar. This is a highly recommended addition to any National Margarita Day, and about 364 more days of the year.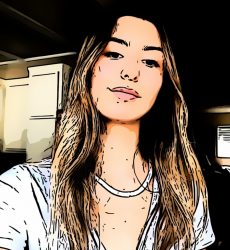 Latest posts by Caroline Hill
(see all)