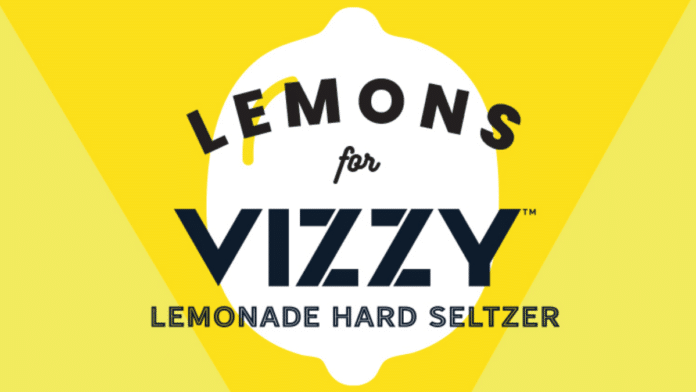 Get ready to turn your lemon of a car into hard seltzer lemonade. In a new creative new campaign, Vizzy – a seltzer with the antioxidant vitamin C – is offering cash for the biggest clunker.
Fans are invited to post a photo of their own lemons in the "Lemons for Vizzy" campaign, which launched today. The owner of the ultimate lemon will win $25,000 to put toward a new car in addition to a year of Vizzy Lemonade Hard Seltzer (in the form of $500). Just make sure to get a designated driver – don't enjoy both prizes at the same time.
Since we could all use a little extra vitamin C right now, 1,000 runners up will also win Vizzy Lemonade Hard Seltzer, issued as a $20 prepaid card.
"Hard seltzer lemonades are the 'it' drink this spring, and Vizzy Lemonade takes it to the next level with the addition of antioxidant vitamin C and fun lemonade dual-flavor mash-ups," said Elizabeth Hitch, marketing director for Vizzy Hard Seltzer.
"At the same time, more than ever people are buying used cars and settling for their less than ideal ride this season. So we figured, why not upgrade your lemonade hard seltzer and your lemon of a ride all at once?"
If you think your ride is the ultimate lemon, just email Vizzy to enter the contest. Include your full name, age, state of residence, and what makes your car a lemon along with a photo of the car to lemonade@vizzyhardseltzer.com. Complete rules and regulations can be found here.
Launched in the beginning of April, Vizzy Hard Seltzer Lemonade is available in four flavors: Peach Lemonade, Raspberry Lemonade, Strawberry Lemonade, and Watermelon Lemonade. Each can contains 100 calories, 2 grams of carbs, and 5% ABV.
Like the original, it contains vitamin C from the superfruit acerola cherry. "Lemonade and antioxidant vitamin C go hand-and-hand, and drinkers have been clamoring for a lemonade version of Vizzy," said Hitch at the time of its release.
The brand also just released its second variety pack, featuring four new flavor blends. Fans can now enjoy Blackberry Lemon, Papaya Passionfruit, Raspberry Tangerine, and Watermelon Strawberry.
Launched in April of 2020, Vizzy – the first hard seltzer brought to market by Molson Coors – has found fun ways to promote its brand in a crowded segment. Although bars and restaurants were limited in their capacity at the time of its release, Vizzy has made the most of the challenges brought on by the pandemic.
Last year Vizzy encouraged fans to "break up" with White Claw. In exchange for unfollowing the Claw on social media, Vizzy awarded consumers with a $15 gift card in order to switch to Vizzy.
To close out its inaugural year, one that will truly live in infamy, the brand teamed up with recording artist Vitamin C to perform a 2020 inspired update of her classic song "Graduation (Friends Forever)."
The new version was appropriately titled "2020 (Worst Year Ever)" and memorialized trends unique to the pandemic. Proceeds were donated to help bartenders struggling due to closures brought on by local safety guidelines.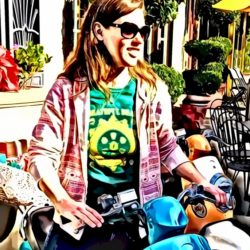 Latest posts by Erin Grafton
(see all)