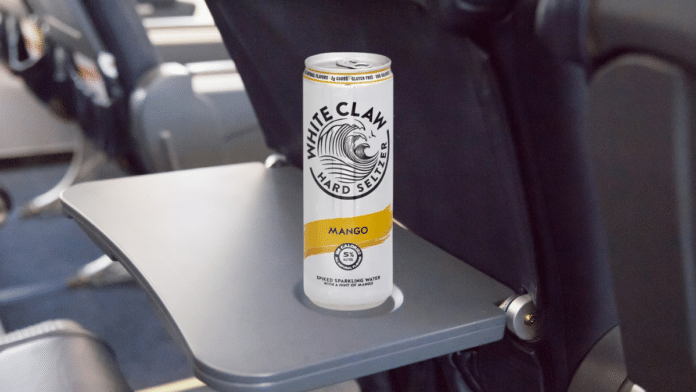 United Airlines launched service of White Claw hard seltzer on Tuesday, right on schedule. Two other major airlines have paused resumption of alcoholic beverages on the inflight menu in the wake of recent passenger incidents.
As previously reported, United added the best selling hard seltzer to its onboard lineup as of June 1. White Claw's Mango version is now being offered for $8 on United, the nation's fourth largest airline in terms of number of domestic flights.
"We know that having a wide variety of gourmet food and beverage options is important to our customers and we look forward to introducing these exciting, new options to enhance their flying experience," in a statement on May 12 by Toby Enqvist, then chief customer officer for United. On May 28 the company announced the promotion of Enqvist to Executive Vice President, which had to be approved by the United Airlines Holdings, Inc. Board of Directors.
United now states that White Claw will be available on flights scheduled over 2.5 hours and hub-to-hub routes. The release on May 12 had stated that the beverage (and beer & wine) would be available on flights over 2 hours.
Southwest Airlines and American Airlines announced last week they were modifying previous commitments to resume service on domestic flights.
Chris Mainz, Senior Manager of Public Relations at Southwest, said "Given the recent uptick in industry-wide incidents of passenger disruptions inflight, we have made the decision to pause the previously announced re-start of alcohol service onboard June (Hawaii flights) and July."
"We realize this decision may be disappointing for some customers," said Mainz, "but we feel this is the right decision at this time in the interest of the safety and comfort of all customers and crew onboard."
Meanwhile, Southwest is reeling from an incident by a (presumably) entirely sober pilot on a flight last August. Michael Haak plead guilty recently to charges of a "lewd, indecent, or obscene act."
It seems that after reaching cruising altitude on a flight from Philadelphia to Orlando, Haak took off his clothes and began watching porn. Haak "further engaged in inappropriate conduct in the cockpit," meanwhile, a female First Officer continued with her duties.
And he can't even blame alcohol.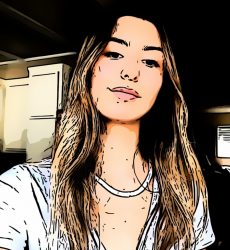 Latest posts by Caroline Hill
(see all)