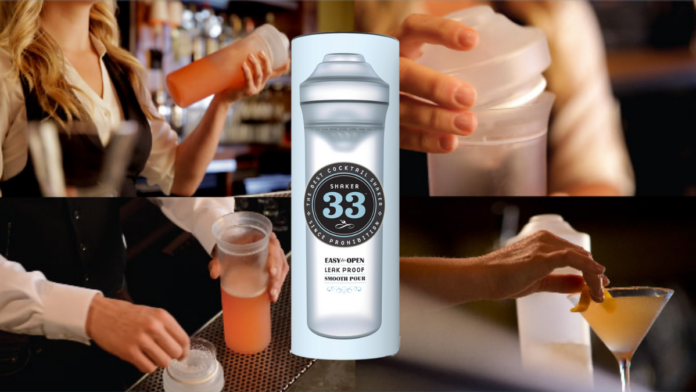 One of the best things about pre-made, ready-to-drink (RTD) canned cocktails is their consistency. With each round, you know you can expect a quality cocktail that tastes like it was crafted by a top mixologist.
Now, thanks to Shaker33, you can enjoy that consistent quality in your home bar, without the hassle of leaks or sticky messes. Billed as "the best cocktail shaker since prohibition," Shaker33 is perfect for professional and hobbyist bartenders alike.
"The cocktail shaker has remained relatively unchanged for the last 100 years… so we shaked things up," the company says.
"Our modern, sophisticated patent pending design includes several new features that solve the woes of the classic cocktail shaker and let you create exquisite professional cocktails. Whether you are an amateur or a pro, now you can make the perfect cocktail, all the time, every time."
The clever design of Shaker 33 eliminates several cons of your old cocktail shaker. For starters, it is ideal for one-handed shaking so you can live out all of your Cocktail dreams; it boasts a top that fully locks in place, eliminating annoying leaks and party fouls of all kinds. The lid also won't get stuck, as so many traditional shakers are wont to do.
Shaker33 also has a dual-sided filter. You can choose the larger holes for a faster pour, or the smaller holes when you are getting particularly fancy and need a finer strain. This innovative cocktail shaker also sports a nesting top to keep its strainer stored safely, keeping sticky messes away from the bar.
Now that we are entering the hottest part of the summer, are you sick of sweaty cans and drinking glasses? So is the team behind Shaker33. Its patented design was crafted to keep condensation to a minimum, so your cocktail stays cool while your hands stay, well, normal.
The cocktail shaker of the future – which is BPA free – is available in black, frosted, or stainless steel options. You can even customize your strainer color by choosing from cosmo red, sunset orange, sky blue and lime green.
With two sleek styles from which to choose, Shaker33 has a suggested retail price of $29.95 to $39.95. You can find it for sale on its website, and next day shipping is available.
The shaker arrives beautifully packaged, and suitable for gift giving. It makes a thoughtful birthday or housewarming gift for your foodie friend, and will last longer than a bottle of liquor. You can even customize it with their favorite colors to match their home bar.
Creator Michael Liebowitz and founder/ CEO Scott Tavenner set out to push the cocktail shaker, which had been relatively unchanged since it was patented in 1884, into the 21st century.
The duo also created the Savino wine saving carafe. Rather than trying to control a wine's environment inside of the bottle, Savino creates a new environment designed to preserve the wine.
Elevate your home bar – and your drinking experience – with Shaker33 – the most innovative cocktail shaker since the end of prohibition.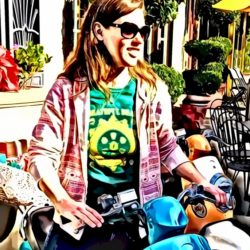 Latest posts by Erin Grafton
(see all)