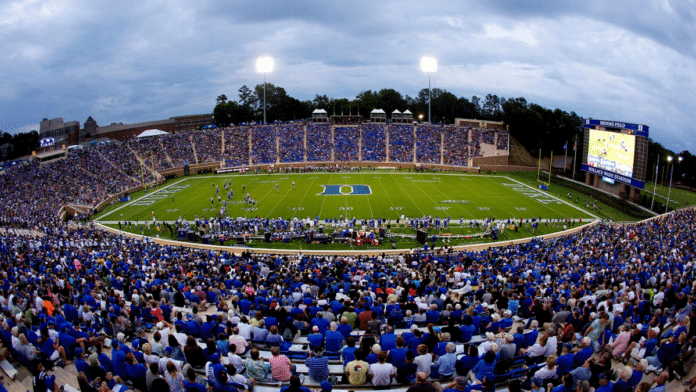 Duke University in Durham, North Carolina, is among other Atlantic Coast Conference colleges to begin selling hard seltzer and other alcoholic beverages throughout seating areas at football games in 2021, beginning with its September 10 matchup vs North Carolina A&T.
Duke is joining other North Carolina schools in the conference, including the University of North Carolina in Chapel Hill and North Carolina State University in Raleigh to allow sales of hard beverages at more than just premium seating at home football games this season. Restricted to legal drinking age attendees, the university made the change in order to participate in the revenue created by alcohol being consumed at its games.
Beverages from outside the stadium are prohibited, except in cases of medical reasons.
Other enhancements at Wallace Stadium include a new state-of-the-art point of sale system with make concession sales contactless, improving sanitation and reducing wait times. The new system will accept credit cards and Apple pay.
Duke concessions are now cashless which will lead to decreased wait times at all stands. Concessions will now accept credit cards, Apple pay and Duke Flex as payment options. "Duke will continue to be proud to serve soft drink and water options from Coca-Cola," the university said in a release.
In addition to hard seltzer, the university will sell hard cider and beer.
Many ACC schools have made alcoholic beverages available in premium areas, but in 2019, Florida State University began selling spiked products through the stadium. Virginia, UNC and NC State also began the practice with the season prior to the onset of COVID-19 social distancing impacts.
The ACC Conference, like nearly every other athletic conference in the NCAA, leave the decision up to the individual school. Not only can the school decide if it will sell hard beverages, but also the policies surrounding such sales.
Alcohol sales at college football games can be a big source of revenue. In 2016, the University of Texas at Austin had a breakout year for sales of adult beverages. Alcohol sales that year at Royal-Memorial Stadium were reportedly $3.1 million.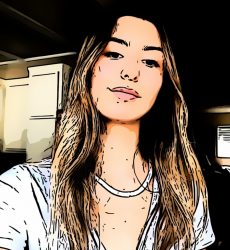 Latest posts by Caroline Hill
(see all)