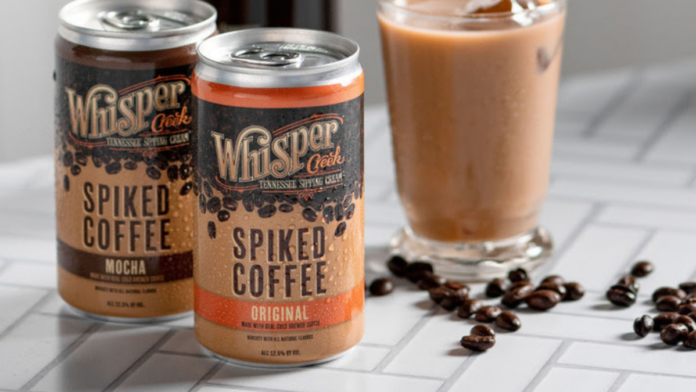 The multi-award-winning, Whisper Creek Tennessee Sipping Cream, a spirit brand of Pennington Distilling Company, announces launch of new product—Whisper Creek Spiked Coffee cocktails. Whisper Creek Tennessee Sipping Cream, a rich, creamy Liqueur made with Tennessee whiskey, is now mixed with real cold brew coffee, combined in a ready-to-drink coffee cocktail.
With as much caffeine as a cup of coffee and as spirited as shot of Tennessee Whiskey, Whisper Creek Spiked Coffee is a "Little can with a lot of kick". Whisper Creek Spiked Coffee is available in Original and Mocha flavors.
Jeff and Jenny Pennington, the husband-and-wife creators of this unique, flavorful drink, state "Fans have been pouring Whisper Creek into their coffee for years and we found the perfect cold brew for our Spiked Coffee cocktails. The earthy bite of the coffee balances perfectly with the smoothness of the sipping cream. Whisper Creek Spike Coffee cocktails can be enjoyed from the can or poured over ice."
PRODUCT DETAILS:
12.5% ALC/VOL (25 PROOF) | 200 ml CANS | 4 PACKS
Original & Mocha Flavors
MSRP $11.99-$14.99 for a 4-pack
Also in stores, Whisper Creek Tennessee Sipping Cream lovers can purchase a special holiday gift package that includes a 750 ml bottle of Whisper Creek, two special Whisper Creek coffee mugs, and several tasty drink recipes on the box.
For more information, drink and dessert recipes, and where to by Whisper Creek Tennessee Sipping Cream in your area, please visit www.tennesseesippingcream.com.
About Whisper Creek Tennessee Sipping Cream
Whisper Creek Tennessee Sipping Cream, the first all-American version of what is often called "Irish" cream, is produced by Pennington Distilling Company and true to its Southern roots it is distilled in Nashville, TN.
Unlike mainstream cream liqueurs, which use a white liquor base, Whisper Creek features premium-aged, charcoal-mellowed Tennessee whiskey which is made by Pennington Distilling Company on-site as well. Much of what we taste in each sip of Whisper Creek are layers of fig, sorghum, persimmon, and pecan, dominated by notes intrinsic to whiskey itself – caramel, vanilla, and burnt molasses.
Jenny Pennington took inspiration from the rich history woven throughout Tennessee whiskey production to design the Whisper Creek bottle: a silhouette modeled after a classic milk bottle and the notorious shape of a moonshine jug. Subtle curves represent the fluidity, smoothness, and feminine appeal of Whisper Creek, while authentic Tennessee whiskey appeals to a more rugged side. Both the packaging and logo hearken back to an earlier time and are at once nostalgic and au courant.
Best tasted on the rocks to experience the full and complex flavors, Whisper Creek® Tennessee Sipping Cream also makes a wonderful addition to coffee, cocktails, over ice cream for a delicious, sweet treat, or as an ingredient in desserts like bread pudding. Pastry chefs nationwide are now using Whisper Creek® in their dessert menus to add a unique depth of flavor to their dishes.
Flavors include Whisper Creek Original, Mocha, Peanut Butter Chocolate, and Pumpkin Spice. Whisper Creek is 20% Alc/Vol (40 Proof)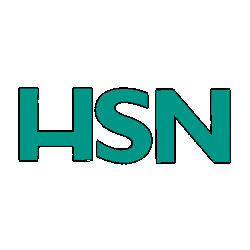 Latest posts by Press Release
(see all)