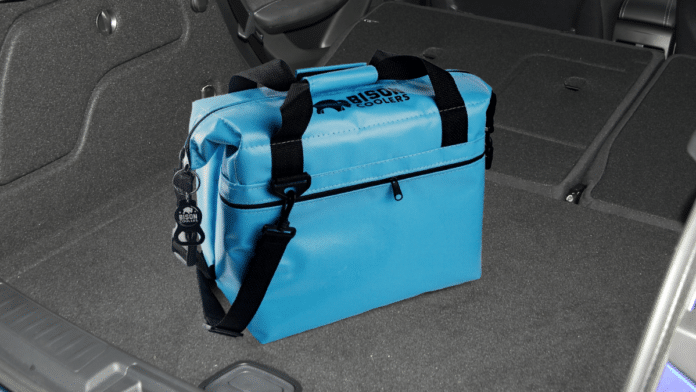 Are you looking for a fun yet useful holiday gift for a canned beverage professional – perhaps one that will facilitate outdoor activities? Or looking to outfit your Territory Managers? These three soft coolers make life easier – and your hard seltzer even more portable.
CleverMade Collapsible Cooler Bag with Shoulder Strap
CleverMade isn't just a clever name; this fully insulated cooler is leakproof and holds up to 30 cans with room for ice. It even has a built-in bottle opener, making it ideal for all outdoor activities from camping to picnics or just hanging out in the yard at least six feet away from your friends.
The CleverMade collapsible cooler has two carrying options – you can go with the regular handles, or opt for the shoulder strap. As the name implies, this soft cooler is fully collapsible, folding down to about the size of a laptop sleeve.
It comes in an attractive heathered grey or denim with four different options for strap and handle colors: Denim & Berry, Grey & Blue, Grey & Charcoal, or Grey & Navy. The CleverMade starts at $25.00 on Amazon.
Grizzly Drifter 12+ Flip-top Soft Cooler
This cooler may be soft, but it is built for tough terrain. Its shell is waterproof and highly abrasion resistant. The Drifter 12+ walls are fully insulated and safe, with a BPA free liner. The shoulder strap and handles are padded for comfortable carrying.
The Grizzly Drifter is designed for the adventurer in your life. It holds 12 quarts and can keep food and drink cold for up to 14 hours with just two ice packs, and it even comes with a cup holder for your open drinks.
Available on Amazon for $99.99, the Grizzly Drifter 12+ comes in four color combinations: Gunmetal & Black; Moss, Grey, & Cyan; Olive Green, Black, & Orange; and Realtree Fishing Blue & Black.
Bison Coolers Soft Sided Insulated 12 Can Cooler Bag
This durable tear proof ice chest comes with a 30-day trial and a two-year warranty. The Bison cooler is equipped to hold 12 cans and approximately five pounds of ice. It keeps ice cold for up to 24 hours – in 120 degree heat no less! It is also tear-resistant up to 375 pounds, and is UV protected to prevent fading.
This Bison Cooler is made in the US. Bison "take[s] pride in the fact that our SoftPak line is produced in the USA and [they] are doing our small part to create jobs domestically." It also comes with a bonus bottle opener.
The Bison Cooler 12 can cooler bag starts at $99.99 on Amazon and is available in four colors: Black, Blue, Pink, and Sand.
Whether the loved ones on your shopping list include RTD drinkers, seltzer aficionados, or perhaps fans of canned wine, the one thing they will all be able to agree on is the coolness of these soft ice chests. Whether you're selling, delivering, or enjoying cold canned drinks, these coolers are sure to make the trip enjoyable.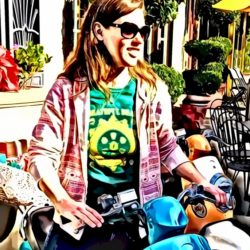 Latest posts by Erin Grafton
(see all)