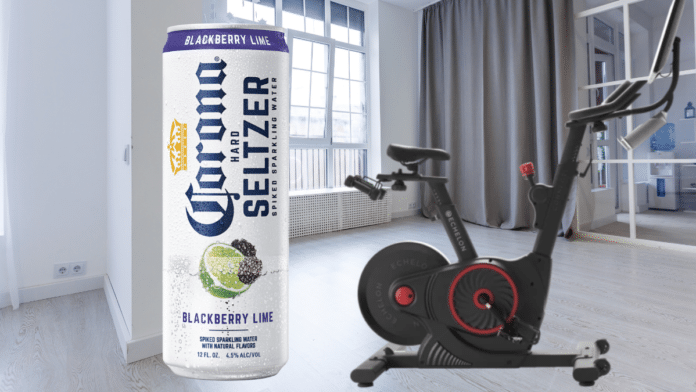 Corona is kicking off the new year by making it a little easier to achieve your goals; the Constellation Brands (NYSE: STZ) owned company is giving one grand prize winner an Echelon Smart Home Gym, including a Connect EX-5s bike, Stride treadmill, Reflect mirror, and an Echelon United annual membership plan.
Daily instant winners are also eligible to bring home an Echelon Fitpass annual membership, House Plant Shop $200 gift card, Cratejoy $200 gift card, and Corona branded Corkcicle canteens.
Legal drinking age (LDA) consumers can enter to win online, and all contest rules and regulations are available here.
The "Earn Your Crown" sweepstakes is meant to help its customers kick the year off on the right foot with prizes curated to help you achieve your resolution, whether it is getting in shape or learning a new skill.
"From setting new fitness goals to finding new hobbies, we want to help start your new year off strong," the company said on its website in promotion of the contest. "That's why we're partnering with Echelon, Cratejoy, and House Plant Box. Win and make 2021 your best year yet."
House Plant Box delivers houseplants to your door directly from sunny California, to bring a little greenery into your space during the dreary winter. Cratejoy is dedicated to helping you pursue your passions, by bringing you curated subscription boxes centered around different hobbies.
Billed as "another way to find your beach," Corona Hard Seltzer is available in four different flavors: Blackberry Lime, Cherry, Tropical Lime, and Mango. Each 12 oz. can contains 90 calories, zero sugar or carbs, is gluten-free, and made with natural flavors.
The company also sells Corona Refresca, a "premium spiked refresher" available in three flavors, each with a classic corona twist: Coconut Lime, Guava Lime, and Passionfruit Lime. At about twice the calorie count per serving of the hard seltzer, Corona Refresca ranges from 184 to 195 calories per can. While still a malt beverage, it's promoted as a "flavorful tropical cocktail."
For its part, Corona has a pretty solid resolution for 2021; the cerveza company has partnered with Oceanic Global, "a non-profit leader in ocean conservation, to generate awareness for plastic pollution and the actions we can all take to be part of the solution," according to the announcement.
As the beer company points out on its website describing its CSR efforts, there are more individual pieces of plastic debris in our ocean than there are stars in the Milky Way Galaxy, and another truck full of garbage is dumped into our oceans every minute. As a result of the excessive plastic in particular, over one million marine animals are needlessly lost every year.
While Corona's sponsored beach clean-up efforts are unfortunately currently paused due to social distancing guidelines, the beverage company is still committed to funding educational programming around ocean conservation and generating awareness of plastic pollution.
We appreciate and support Corona's ocean conservation efforts, just as Corona wants to help support your goals for 2021. With Corona Hard Seltzer, you can find your beach while helping to clean them up at the same time. Just be sure to recycle the can when you're done.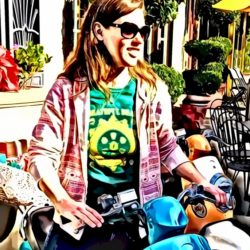 Latest posts by Erin Grafton
(see all)