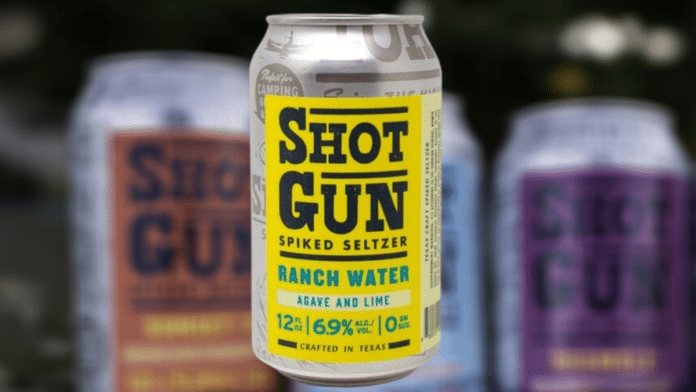 Texas' own Shotgun Seltzer announced that it is expanding the packaging options for its Ranch Water, which consumers can now buy in 12 packs of standard sized cans as well as a single serve 16 ounce "El Jefe" can.
Ranch Water is based on a century old classic Texas cocktail recipe, made with organic agave, fresh limes, and mineral water. Shotgun's ready-to-drink (RTD) version is made with all natural ingredients, zero preservatives or sugar, and contains 6.9 percent ABV.
Staking claim as Austin's first craft seltzer producer, Shotgun was founded by husband and wife team Brad and Lori Foster. The couple met while they were both working in the beer industry, and have a combined 40 years experience between them.
Brad and Lori Foster founded Shotgun Seltzer in 2019 and Ranch Water quickly became their most popular flavor; while the iconic cocktail has inspired other RTDs since Shotgun's was introduced, the Fosters were first to market.
"When we introduced Ranch Water to the hard seltzer category in 2019, we never expected to see the classic flavor gain so much traction in less than a year," stated Brad Foster. "There are now seven other brands that have introduced a Ranch Water hard seltzer flavor. We are thrilled to be driving innovation and proud to be the original."
Like Ranch Water, the rest of Shotgun Seltzer's line is uniquely Texan. The company notes that its seltzers are "brewed by Texans, in Texas with Texas' best ingredients" – even the taps (it's available on draft!) are locally made.
Brad Foster spoke to the company's decision to go on tap. "With so many national brands focused on canned spiked seltzers, we knew bringing the experience on draft to the on-premise channel would be a way to stand out," said Foster. "We also know that our Texas craft seltzers allow consumers to experience more variety and unique flavors."
Other cocktail inspired flavors include the blackberry and lemon-based Bramble, mango and passionfruit Sunset 77, and Buck, made with ginger and strawberries. These flavors are lower in alcohol than fan favorite Ranch Water, at a sessionable 5.2 percent ABV. All four RTDs come in a variety 12 pack.
Brad and Lori Foster founded Texas Libations as Shotgun's parent company, "a brand developer, co-packer, incubator and a startup consulting firm," according to its website. It "[partners] with emerging Texas based beverage companies" looking to succeed in the lonestar state.
Shotgun Seltzer is now available throughout the state of Texas. In fact, it is the top selling craft seltzer brand in a state that is quickly becoming a hot spot for boozy bubbly water.
Lone River Beverage Company launched its own Ranch Water Hard Seltzer, with a low 80 calories per can, amidst the pandemic earlier this year. Texas Breweries Shiner and Saint Arnold also announced their own line of hard seltzers earlier this year.
Austin is also home to Blue Norther, a new seltzer company that pledged a portion of its proceeds to the Breast Cancer Resource Center during the month of October.
With hip craft seltzer makers like Shotgun Seltzer and Blue Norther, Austin is sure to stay weird but delightfully bubbly.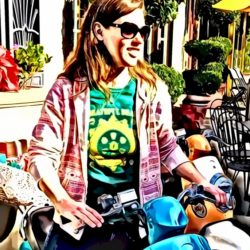 Latest posts by Erin Grafton
(see all)