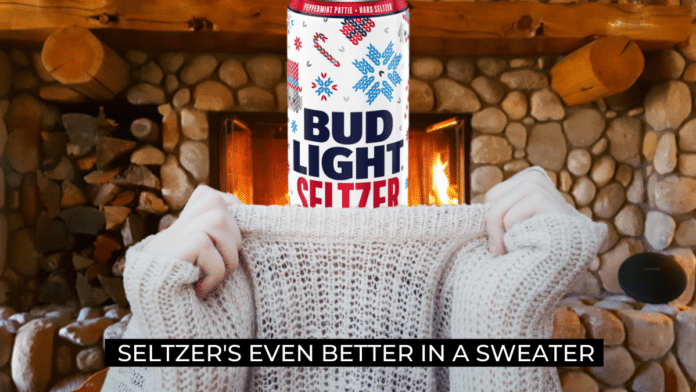 Anheuser-Busch (NYSE: BUD), which reports third quarter earnings tomorrow, announced yesterday that they are unwrapping an Ugly Sweater pack with Bud Light Seltzer flavors that include Peppermint Pattie, Cranberry, Ginger Snap, and Apple Crisp. Bud Light is the first large brand to bring seasonal flavors to hard seltzer, adding the brand's mission to be the "fun" seltzer.
Colleen Powers Lucas, Sr. Brand Director at Anheuser-Busch, noted that the brand is extending into holiday flavors now that the core flavors have taken hold. "Our new Ugly Sweater variety pack builds on these pillars while also adding some holiday cheer in the form of tasty flavors which have become very popular around this time of year."

The Instagrammable packaging includes colorful cans and the 12-pack which is already available on Drizly for $17.99. The two companies have been working closely together since 2018, when A-B attempted an innovative project where offices would be provided free fridges to stock beer.
Hard Seltzer News previously reported the company's application to the US Patent & Trademark Office for the mark "Seltzer's Even Better in a Sweater."
Anheuser-Busch is not the only beverage company combining ugly sweaters in marketing campaigns. PepsiCo Beverages North America (NYSE: PEP) today launched a campaign where Detroit Lions fans can enter for a chance to win a holiday meal with Lions Wide Receiver Kenny Golliday, a limited edition 'Golliday' holiday sweater, a $500 gift card, and other Lions licensed products.
"We love our Detroit fans and even though we're not in the stadium this season, our team at Pepsi wants to make sure they enjoy every game to its fullest," says Kathy Kennedy, Sr. Director of Marketing, PepsiCo North Division. "So, to not only help them enjoy the season but also the upcoming holidays, we are celebrating with them in the fun, festive way they deserve."
The BudLight Seltzer Ugly Sweater pack is line-priced with other 12-packs. The four flavors are sold in slim cans. The target is consumer for the Ugly Sweater pack is the 21-35 year old adventurous men and women. Both on-premise and off-premise retailers will have access to point-of-sale materials and merchandise.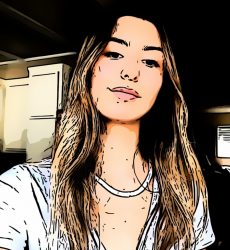 Latest posts by Caroline Hill
(see all)