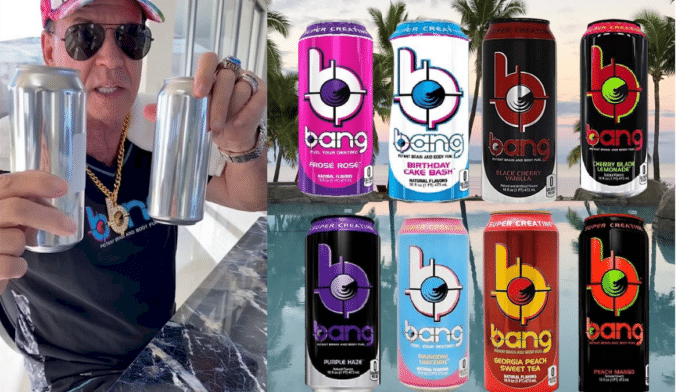 Bang Energy, with headquarters in Miami metro, will soon expand into hard seltzer.
The company, through its intellectual property holding companies, Entourage IP Holding LLC, and Elite IP Holdings LLC, has applied for trademarks for no less than 25 hard seltzer goods.
Names filed with an intent to use in commerce include Mixx, Jump, 5th Fuel, Wetter than Water, Hydro Fuzion, Einstein Water, My Fix, Mixed, Strawberry Blast, Frosé Rosé, Purple Kiddles, Meltdown Secret, Undope, Guess, Sting, Zooz, Fix, Vibrate, The Cure, Vooz, Q, Quiz, Stoked Seltzer, Quash, Hard Hemp, and the eponymous Bang. The Bang mark is already registered to the company of course, for energy drinks.
Trademark filing activity began in March, 2020, with Hard Hemp, then resumed in July with a flurry of filings. The most recent filing, for an intent to use mark of "MIXX" occurred on October 29. Trademark applications are usually reviewed by an examiner at the US Patent & Trademark office after a three- to six-month waiting period.
Some of the marks, such as Frosé Rosé, are already associated with non-alcoholic energy drinks produced by the drinks and supplements company.
Monster Flirts with Hard Seltzer
Monster Energy has also shown its intent to release a branded hard seltzer. Trademark filings in June of 2020 for Monster include True North, Pure North, and Real North. Rodney Sacks, CEO of the publicly traded company (NASDAQ: MNST), provided a hint during a recent earnings call. "We're looking at developing some products in both nonalcoholic and alcoholic spaces."
"PepsiCo, you're fired."
Jack Owoc is the CEO, CSO (Chief Scientific Officer), and founder of Bang Energy. His company made news this week by issuing an unusual press release. Bang officially announced in the release that they were ending their distributor relationship with Pepsi, an agreement only months old. The company gave notice on October 23, but publicly broadcast the divorce in the November 17 release, stating, "we sincerely expected PepsiCo to execute at an even higher level based on their enormous resources and promises. Unfortunately, we were wrong.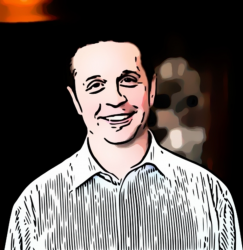 Latest posts by Aiden Gentson
(see all)