Norwhey, a Nordic-inspired hard seltzer made from a byproduct of yogurt, is "light, tart, with a little bit of fruitiness," according to inventor Sam Alcaine.
Alcaine is a food scientist and associate professor in the College of Agriculture and Life Sciences at Cornell University.
The new hard seltzer utilizes ingredients that are typical cast aside after the production of yogurt at large facilities.  Every cup of yogurt produced actually creates an additional three cups of yogurt whey byproduct, according to an article in the Cornell Chronicle.
New York, the nation's top producer of yogurt, annually makes "over 400 million pounds of strained yogurt," according to the company. While some of the spent material is fed to cows, it lacks protein and is full of lactose, so food manufacturers have found little use for it. Norwhey takes the leftovers and adds yeast to ferment into an alcoholic seltzer.
Norwhey is brewed and packaged at Meier's Creek Brewing in Cazenovia, New York, about 20 miles southeast of Syracuse.  Meier's Creek is a contract brewer, offering brewing, filtration, packaging, storage, and record keeping to startup brewers and formulators.
Norwhey officially launched  Glacial Ginger, Solar Citrus and Mountain Berry flavors, with distribution that includes Wegmans grocery stores in central and western New York state.
The company, based in Finger Lakes, NY, sources whey from two large New York yogurt producers.  It announced plans to open a taproom and experimental flavor production test kitchen in Interlaken, New York, this summer.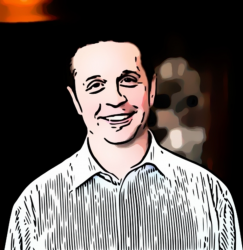 Latest posts by Aiden Gentson
(see all)