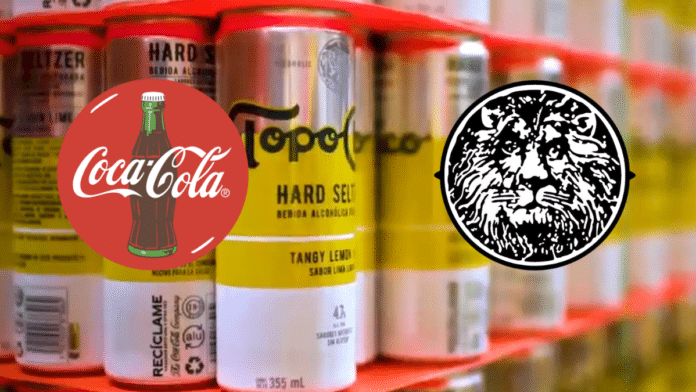 Topo Chico hard seltzer is rapidly approaching release in the US Market, having already been well received in Europe. The non-alcoholic brand, owned by The Coca-Cola Company, announced earlier this year it would launch hard versions in the US and Europe.
Recent filings with the US Patent and Trademark Office indicate that the brand intends to utilize the lion logo on its hard version of bubbly water with a cult following.
The European launch was easier to accomplish, given different distribution laws, and Coca-Cola went direct to market in many countries across the pond. The soft drinks beverage behemoth tapped Molson Coors to handle the US logistics, which served a couple of important purposes.
It's a Regulatory Jungle Out There
First, the Molson Coors alliance leveraged the alcoholic beverage distribution prowess of a company already delivering to licensed outlets, but more importantly has established systems that skillfully navigate the three-tier system put in place after prohibition. This complex system requires state-by-state permitting and licenses and can be overwhelming to start from scratch.
Pepsi is likely considering the same challenges at boardrooms in Purchase, NY.
Be Careful What You Wish For
Secondly, the soft drinks concern is able to keep an arms-length transaction with its beloved American consumer. There could be backlash and disappointment. The company got a full dose of backlash when it launched New Coke in the 80s, and quickly realized that their brand loyalty came with a price. Mess with the formula and we will revolt.
The venture in main street hard beverages could be tricky for one of the most wholesome companies in America, so blaming it on a beer company helps everyone swallow the idea.
The Mane Attraction
Topo Chico NA seltzer has a long following and even collectors that strive to assemble a complete set of labels and logos. The original, 1912 edition, featured a red lion logo. In 1943, the bottle's label featured a bright and full color image, showing a bubbly natural spring near Cerro del Topo Chico, known for healing the daughter of Aztec Emperor Moctezuma.
Perhaps use of the lion will help distinguish the benign sparkling water from the courageous venture into alcoholic beverages, both for the public and an iconic brand.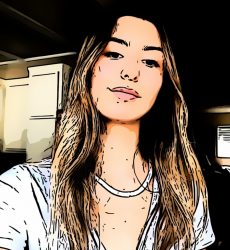 Latest posts by Caroline Hill
(see all)