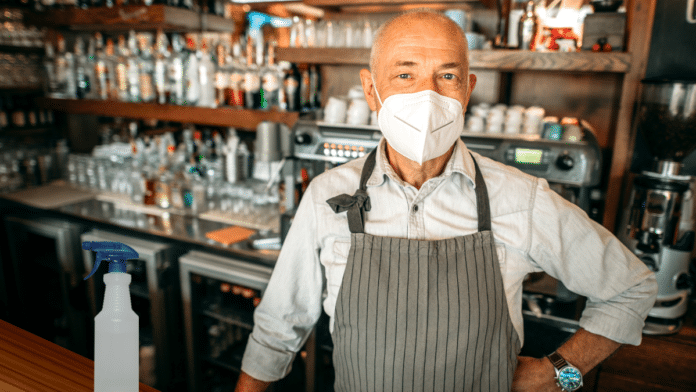 When Illinois Gov. J.B. Pritzker ordered bars and restaurants to cease indoor food service in an effort to slow the spread of the latest COVID-19 surge, many local establishments announced that they were closing indefinitely as a result. However, some restaurant and brewery owners assert that suspending indoor dining could actually increase the spread of the virus.
On-premise location owners and advocates argue that citizens will continue meeting somewhere, and it is safer to do so in the controlled, sanitary environment of a restaurant or bar versus a private home, which is not held to any type of health code. Without indoor dining, where can folks gather safely?
As temperatures continue to drop, outdoor dining will no longer be an option in many parts of the country. Restaurants, taprooms, and bars are scrambling to figure out how to keep business afloat solely through pick-up orders. Indeed, many restaurateurs are lobbying for a bailout as they remain hard hit by the pandemic.
The Illinois Restaurant Association estimates that as many as 20 percent of the state's bars and restaurants are in danger of closing this year, while as many as 100,000 service industry jobs hang in the balance.
Gov. Pritzker, on the other hand, states that he wants to get Illinois' numbers down "so we can reopen the bars and restaurants," he said during an October 30 press conference.
The city of Chicago is currently under a "stay-at-home advisory order," where residents are urged to avoid leaving their houses for anything but work and essential business like grocery shopping. Gatherings of 10 or more people are currently banned, and folks were advised to avoid mixing households for the Thanksgiving holiday.
California's numbers are also up, with San Francisco on-premise sales suffering following the city's recent closures. This most recent round of closures in response to the surge isn't unique to the US. Government and public health officials around the world are putting safety restrictions on the hospitality industry.
The National Restaurant Association has created state-by-state guidelines for restaurant workers as part of its ServSafe program.  The group created the State Reopening Training & Certification Requirements & Recommendations program, which goes into great detail about what measures are required.   It includes protocols for hygiene, social distancing, sanitation, and COVID-19 screening.
Many of the new training programs are free and online.  Program administrators even included actions employees can take to de-escalate difficult situations with guests or staff.
In the UK, Young & Co's Brewery launched a campaign to "Save the Great British Pub" in response to Britain's most recent COVID guidelines.
In an open letter to Members of Parliament, Patrick Dardis, chief executive of Young's Pubs, states "Pubs, restaurants, and the wider hospitality sector have been brought to their knees by a government blatantly ignoring the evidence that they are safe and actually part of the crisis."
Dardis points out that pubs spent millions of pounds upgrading their sanitation protocols in light of the virus, and now with new shutdowns aren't allowed to use their safe spaces.
Like the Illinois Restaurant Association, Save the Great British Pub takes the harm reduction approach that people are going to gather anyway, so they may as well do it in a sanitary, regulated environment.
Dardis argues that pubs are "the only places where alcohol is consumed in a controlled and supervised manner." Ideally someone is on hand to ensure that people are socially distant, wearing masks when necessary, and not breaking occupancy laws.
Moving forward, governments should listen to local restaurants who are in crisis before the situation worsens. We need to save the great British pub – and the good old American dive bar before it's too late.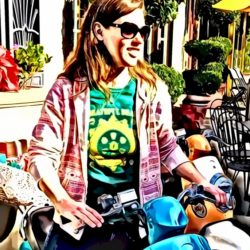 Latest posts by Erin Grafton
(see all)