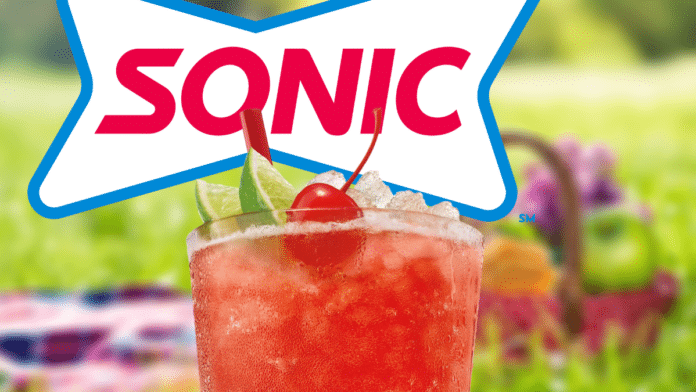 Two Oklahoma City powerhouse brands, Sonic Drive-In and COOP Ale Works, are joining forces to create a line of hard seltzers inspired by Sonic's signature Slush flavors. Early images of sell sheets were tweeted by Greg Horton of 405 Magazine. Sonic Hard Seltzer marks another creative alliance in the ever-growing, and very on trend, world of hard seltzer collaborations.
With brands seeking new ways to leverage the popularity of hard seltzer, it's not surprising to see an increase in collaborative beverage lines. Celebrities like rapper Travis Scott (Cacti hard seltzer) and established brands like Bang Energy (MIXX hard seltzer) are among the most recent household names to announce the launching of their own hard seltzer lines.
Sonic was founded in 1953 and according to its website, "is an American success story that continues to flourish with every new chapter." With an almost 70 year legacy, Sonic Hard Seltzer marks the company's first known foray into alcoholic beverages. The Cherry Limeade slush has a loyal following, but has 285 calories and 74 carbs and 72 grams of sugar per 20 ounce serving. A hard seltzer of 2 grams of sugar per 12 ounces would attract a more health conscious consumer.
COOP Ale Works Makes Good Partner
COOP Ale Works hasn't been around for nearly as long as Sonic but has made a formidable name for themselves in craft beer markets since the brewery's inception in 2009. The company website describes its offerings as "High quality, full flavor beer brewed in Oklahoma City."
COOP Ale Works originally focused on ales and lagers, but introduced hard seltzer last year. Will & Wiley hard seltzer is brewed at company facilities and is currently offered in Cherry Lime, Mango Guava, Pineapple, and Grapefruit. The 12 ounce standard cans of Will & Wiley each have 100 calories, 2 grams of carbs, and are 5% ABV.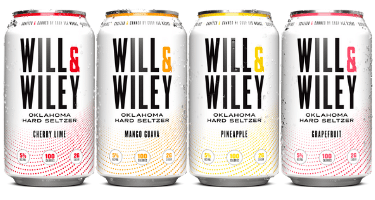 Sonic Hard Seltzer Release Date
The duo expects Sonic Hard Seltzer to be available as soon as May 1st of this year, according to Horton's tweet on February 25. Horton suggests the collaboration will "triple COOP's production." He also teases mockups of two 12-can variety pack options; Citrus and Tropical. The "Citrus Variety Pack" will include refreshing flavors such as Lemon Berry, Classic Lemonade, Cherry Limeade and Original Limeade. Whereas the "Tropical Variety Pack" boasts beach-ready flavors like Orange Pineapple, Mango Guava, Ocean Water and Melon Medley. The label images show 100 calories per can, 2 grams of sugar and an ABV of 5 percent. 
There are no official plans to offer Sonic Hard Seltzer at Sonic Drive-In restaurants, KOKH News out of Oklahoma City reports. Neither Sonic Drive-In nor COOP Ale Works has yet made a public statement regarding the release of Sonic Hard Seltzer. No distribution plans have been announced either, leaving Cherry Limeade Slush fans eagerly awaiting forthcoming details regarding their May launch. Sonic Hard Seltzer stands to be a noteworthy addition to picnic baskets or beach bags this season.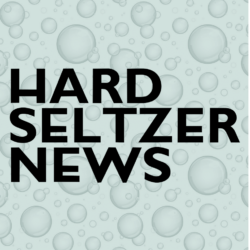 Latest posts by Hard Seltzer News
(see all)