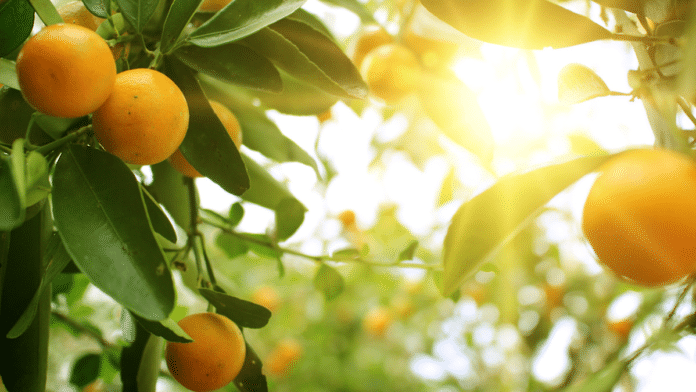 Hard Seltzer makers set high standards for ingredients suppliers to complete their sustainability platform.
The world's farmers of citrus fruit are benefitting from the rise in popularity of hard seltzer. The vitamin-packed composition and versatile flavor profile of citrus make it a natural for hard seltzer, hard kombucha, and canned ready-to-drink cocktails.
Citrus extracts are among the most popular ingredients supplied by Treatt, a global natural extracts and ingredients concern. Given the potentially large carbon footprint attached to making ingredients from citrus fruit, Treatt maintains a commitment to delivering these products through an environmental and ethical approach.
"Regardless of how citrus is used, the sustainability of its farming and production process will remain an important feature," says Paul Stott, Citrus Category Manager at Treatt. "In fact, transparency in terms of ethical supply chain and processes that practice effective recycling, waste management and energy efficiency will no doubt come under more scrutiny over time."
Citrus fruit is one of the world's leading fruit and vegetable categories with worldwide production now reaching more than 130 million tons. The citrus oil used by Treatt is the by-product of fruit from which juice was extracted for the food chain.
After oil is extracted, leftover citrus peel is sent to other manufacturers who repurpose it for animal feed or pectin, among other applications. This holistic approach to citrus product development means that there is minimal waste across the entire process.
Zero-general Waste to Landfill
For Treatt, there is a motivation to eradicate waste altogether. Citrus oil purchased from a processor is used in its entirety as feedstock for separation and extraction processes.
The resulting product has both higher concentrated oils and more water-soluble elements, each with their own unique application for Treatt's customers which produce hard seltzer. Furthermore, any water involved in the extraction process is reused for land irrigation locally.
Treatt's citrus procurement team deals directly with local producers and farmers, and in adherence with the Ethical Trading Initiative (ETI) best practice requirements, ensures that only raw materials from ethical sources are purchased.
"As a member of The Sustainable Agriculture Initiative Platform (SAI), Treatt is confident that they are part of the solution in developing and establishing sustainable agriculture," the company said in a release.
The SAI global food and drink industry platform works expressly with a sustainability goal through member-driven pre-competitive collaboration. With over 130 member companies and organizations leading the way in sustainable agriculture worldwide, SAI has a vision of a "sustainable, thriving and resilient agricultural sector that protects the earth's resources, human rights and animal welfare."
Traceability of the Supply Chain
Through regular visits to growers, Treatt says it guarantees sustainable practices are in place throughout the supply chain. Employees view production facilities first-hand and actively engage with various stages of the supply chain, gaining understanding around local issues and ensuring that environmental standards are adopted universally.
The result of this hand-holding is traceability and transparency of the entire process. "We are able to provide our clients with the evidence they need to show their customers that their citrus-based products are sustainably developed," said Stott.
Believing the Sustainability Movement
When making purchases, consumers are increasingly influenced by the sustainability of the product. A 2019 survey from Global Data found that 60% of respondents consider "low carbon footprint" and "low water footprint" as important when evaluating products.  A Futerra survey in 2018 of over 1,000 consumers found that 96% of believed their own actions, such as donating, recycling or buying ethically, can make a difference.
With over 130 years of experience providing high-quality ingredients within the ever-changing citrus market, Treatt is ensuring that their production process – from citrus grove right through to final product – is handled in a sustainable way.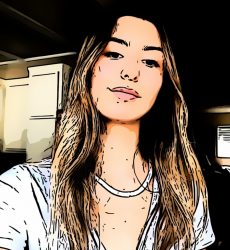 Latest posts by Caroline Hill
(see all)