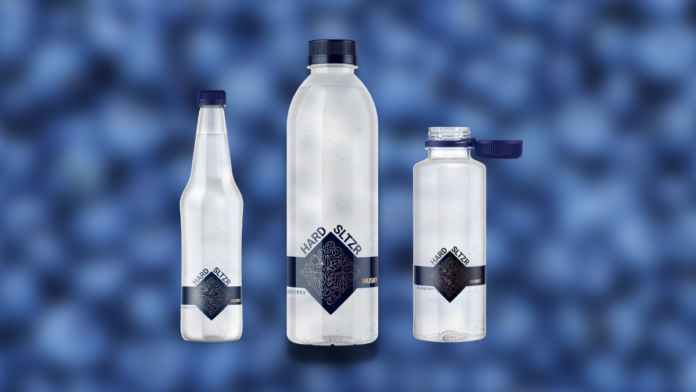 Packaging offers beverage makers a powerful way to tell their brand story, and an opportunity to differentiate themselves from the competition. A consumer's first introduction to a beverage alcohol company usually includes a visual representation of the product package.
As more hard seltzers, spritzers, and ready-to-drink (RTD) cocktails hit the increasingly growing and competitive market, savvy brand teams are looking for alternatives to the 12 oz. aluminum can, both slim and squatty.
More beverage alcohol companies than ever before are looking at PET packaging for their products as a way to improve their sustainability stance, stand out from the competition, and potentially ensure uninterrupted supply and cutting costs as the aluminum shortage continues.
Accelerated Innovation Driving Change
Several recent changes and innovations in beverage packaging are also disrupting the marketplace. These include innovations in technology, changing consumer preferences and an increased demand for sustainability, new legislative requirements mandating environmental upgrades, and an increase in competition in the marketplace.
"The course of this evolution was disrupted over the past year as COVID-19 sent shockwaves throughout world markets," according to Nader Khalid, Rigid Packaging Business Development Manager for North America for Husky Injection Molding Systems, an industry leader in innovative beverage packaging.
"Some of the evolutionary trends in beverage packaging were accelerated, others slowed slightly, and a few new short-term trends emerged," said Khalid.
Based out of Bolton, Ontario, Husky is the premier company offering beverage makers sustainable and responsibly sourced PET options. Today they are leading the way with post-consumer recyclable processing equipment and multi-layer barrier technology.
On-Premise Decline Meant Off-Premise Boon
The COVID-19 pandemic changed the drinks industry as we knew it, and the situation continues to evolve. As local closures kept consumers sheltered at home, demand for kegs plummeted while that of aluminum cans spiked.
People went from drinking to bars and restaurants to mainly imbibing at home, and the sudden change left beverage producers scrambling to meet the changing demand.
e-Commerce
The way we shop also suddenly changed. Online shopping spiked in popularity, and consumers placed more of a focus on bulk buying shelf stable items in order to minimize their supply runs. Preservation is more important than ever before. Producers are turning to multi-layer packaging solutions to keep products fresher, longer.
At the same time, dozens of new small beverage producers entered the spiked and sparkling scene. While physical distribution footprints for fledgling companies may be small, direct-to-consumer (DTC) sales help to level the playing field, with a majority of states now allowing for such alcohol e-commerce.
Shipping considerations
Yet with a rise in e-commerce sales, beverage producers now must consider how their packaging performs under home delivery – how will your bottle or aluminum can stand up to traveling 3,000 miles before reaching the customer?
Efficient packaging practices keeps shipping costs lower – a benefit for producers and consumers alike.
PET bottles are an ideal solution for shipping e-commerce sales. "With e-commerce in mind," continues Khalid, "PET options become a very compelling option for producers since it is less prone to breaking or damage during delivery."
Sanitation priorities
As a result of the pandemic, consumers are more conscious of hygiene and safety than ever before. Prepackaged, single serving alcoholic drinks are more popular – and practical – than ever. As the Delta variant continues to complicate our summer plans, consumers are seeking safer, more hygienic options to safely imbibe.
Not only are prepackaged cocktails and RTDs safer to drink than a traditional cocktail made onsite, they are also more portable potables. Pre-bottled drinks are the perfect option to take to your next outdoor gathering.
"Many more consumers are opting for safe packaging options such as PET bottles, which are resealable and have drinking surfaces free from exposure to airborne contaminants unlike cans," says Husky, which employees more than 4,300 people worldwide.
"Regardless of what lies ahead with COVID-19, it is likely that these hygiene-related preferences are here to stay for the long term."
Competitive Advantages of PET
PET bottles offer several advantages for producers looking to stand out on crowded shelves as hard seltzer brands rush to develop new products.
The growing trend towards more diverse packaging and SKU proliferation is driven by the popularity of premium products aimed at niche markets. The success of these products is due in large part to packaging innovations that give products a premium look and feel and help them stand out from the competition.
Personalized Printing
Personalized packaging using laser printing on PET bottles and removing outer labels is a way to engage with consumers and differentiate their brand. Smart packaging offers traceability, authentication and an immersive experience.
Contents Preservation
A competitive advantage for some brands is the addition of real fruit juices to their hard seltzer and RTD cocktails. It can be a challenge to keep products preserved up to the point of consumption.
As a result, more producers are focusing on ways to prolong shelf life using technologies like multi-layer packaging solutions, which aid in preservation and protection for applications like premixed cocktails with fruit juices, sensitive beverages like wine spritzers with real ingredients, and small-format carbonated spiked beverages.
Sustainability of PET
The recent trend towards sustainability is no longer merely a trend; it is becoming the norm and a way for brand owners and retailers to meet global sustainability commitments whether company driven or mandated by legislation.
Leading brands like Ice River Springs and Evian from Danone introduced packaging made from 100% recycled PET (rPET).
Sustainability matters to consumers, and loyalty to products that are responsibly packaged is clear. Polyethylene terephthalate, or PET, is a plastic that requires less energy to produce than cans or bottles, resulting in a smaller carbon footprint.
As Husky points out, "not only do these sustainability initiatives help satisfy consumer demand for more sustainable packaging, they can deliver cost-savings benefits as well."
"PET has an established recycling infrastructure that allows PET to not only be infinitely recycled but be part of a circular economy," according to the company.
"The consumer can feel good to know that the PET bottle they consumed out of, will be put into the recycling stream and turned back into a bottle in one week while reducing energy consumption and carbon footprint."
Expect to see more plastic packaging options in the drinks industry moving forward. PET is currently the most widely used food and beverage packaging material in the world. It is strong, BPA free, and allows companies endless design opportunities in order to help them stand out in crowded markets.
As an added bonus, PET provides some amount of insulation. Cold drinks stay colder longer in PET bottles, which is welcome in the peak selling cycles.
As more beverage alcohol brand teams look to differentiate themselves in the crowded spiked and sparkling segment, we anticipate seeing more molded plastic containers helping brands stand out sustainably.
PET provides a solution that is sustainable, easily transportable, completely customizable, and also helps keep your drink cooler. Its resealability also helps keep your beverage more hygienic and sanitary in a world still grappling with the on-going COVID-19 pandemic. With so many pros on its side, PET is an alcoholic beverage packaging material of the future.
Click here to learn more about the benefits of PET beverage packaging.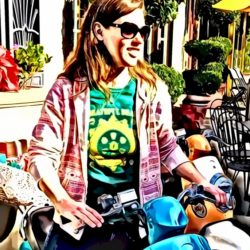 Latest posts by Erin Grafton
(see all)