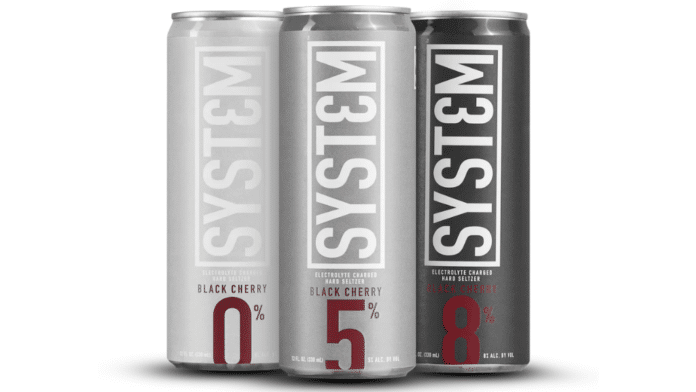 SYSTEM Seltzers™, The First Inclusive Drinking System™, happily toasts to the new year with availability expansion across 45 states. With the return of the popular concept of Dry January, the Sober-curious movement and non-alcoholic segments continue to grow and gain multi-generational acceptance. SYSTEM co-founders and beverage industry veterans Anthony Spina and Matt Sievers saw a rare window to redefine the modern drinking experience as we knew it. System is first of its kind, offering 3 different ABVs (alcohol by volume) of 0%, 5% and 8% in one package with flavor continuity throughout.
"We created System as the first ever native beverage brand that provides something for everyone. We wanted to fill a void in the current beverage industry – with a solution that normalizes whatever you are drinking – whether that's alcohol or not." – SYSTEM founders Anthony Spina and Matt Sievers
The blurring of category lines between alcoholic and non-alcoholic beverages have only accelerated over the last few years, with the modern beverage landscape showing that 58% of current consumers identify they will switch between full strength and no/low ABV (alcohol by volume) drinks during the same occasion (IWSR, 04.2021) and 78% of non-alcoholic drinks buyers in the US are also purchasing alcoholic beer, wine or spirits (Nielsen IQ, 10.2021).
The SYSTEM drinking experience is fully customizable, giving every drinker the chance to mix and match to their personal preference. Beginning this January, SYSTEM makes its eagerly anticipated debut across the country, available in 45 states (excluding UT, AR, MS, AL, and HI) plus same-day delivery in both New York and Chicago. The audience expansion news follows the brand's hugely successful debut in the Midwest just last year (including a festival appearance at Chicago's sold-out Riot Fest).
The inclusive seltzer is sold in flavor favorites Mango and Black Cherry 3-ABV variety 9 packs of 12 oz sleek cans (3 cans each of 0%, 5%, and 8% ABV) and 0% ABV by itself. Each 12 oz. can contains only 2g of sugar and carbs per serving, between 20 and 160 calories, and naturally gluten free.
For more information about SYSTEM please visit http://www.systemseltzers.com/ or follow the brand on social media @systemseltzers.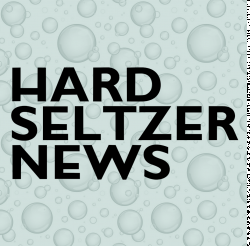 Latest posts by Hard Seltzer News
(see all)