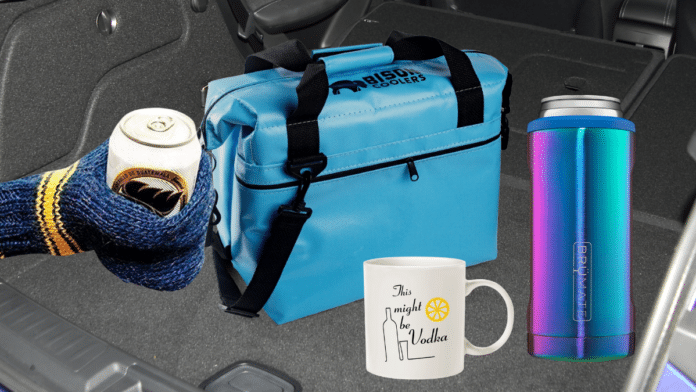 Are you a hard seltzer producer looking to reward your team for a stellar year? Or how about for hard work in preparing for a stellar 2021? We've put together three ideas for a gift that's good for the gander.
Soft-Sided Cooler
Coolers with shoulder straps and soft sides are perfect for the road warrior. She can cram these into the trunk or behind the passenger seat (but out of reach to comply with some state laws). Our article about these included reviews of the CleverMade ($25), the Grizzly Drifter ($100) and the Bison ($100).
These coolers are bound to make the trip enjoyable, and help keep the hands free to put on your mask while walking in.
At last check, all three were available in Amazon, although some color combinations may arrive after Christmas.
Slim Can Koozie
Manufacturers were quick to respond to demand for a way to insulate the hard seltzer slim can. Not all brands employ the slender version, of course, but if yours is like Truly, White Claw, or Bud Light hard seltzer, then these insulated can coolers fit the bill.
Our article on the subject included reviews of the BrüMate Hopsulator, the budget-friendly Current Co neoprene sleeve, and even the Yeti Rambler for those standard size cans.
Secret Santa Gifts with Personality
We compiled a list of fun gifts for Zoom meetings with your hard seltzer crew. Ideas range from the practical to the ludicrous. Check out the Suzy Kuzy mitt or The Beast, a giant fist-shaped can cooler and holder.
These Secret Santa gifts will be a hit for a virtual meeting, making small progress toward building teamwork in a socially distanced environment.
Bonus: Hard Seltzer News Subscription
It's not too late to reward your team, and we hope we've done a small part in making 2020 a little more palatable. What a better way to start off 2021 than with a gift subscription to the entire staff for a year's worth of unlimited access to the articles and info available at HardSeltzerNews.com? Contact us for special pricing for group purchases!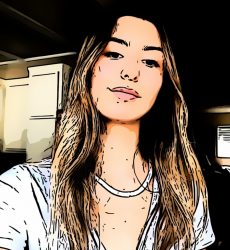 Latest posts by Caroline Hill
(see all)