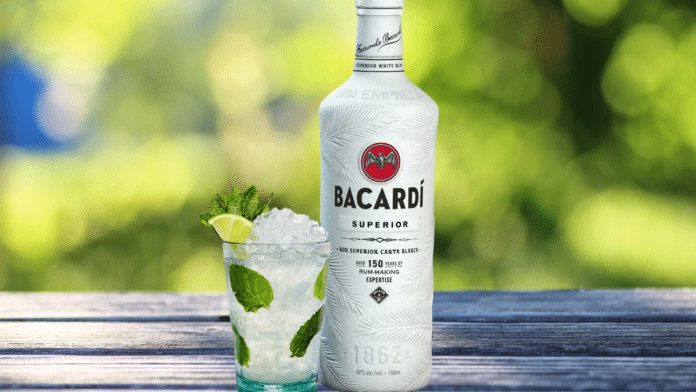 Get ready for more paper bottles in the not-so-distant future. Bacardi announced that they too are moving toward more sustainable packaging.
The company announced that they will roll out the world's first fully biodegradable spirits bottle to US markets by 2023. Bacardi estimates that this new packaging will replace 80 million plastic bottles, or approximately 3,000 tons of plastic annually.
These innovative new bottles will be made from a biopolymer called  Nodax PHA, which is sourced from the natural oils found in plant seeds including canola, palm, and soy. The biodegradable material is manufactured by Danimer Scientific, who used the same substance to create the first fully biodegradable drinking straw in 2018.
Bacardi is also rolling out new paper bottles. The company plans to use the innovative new packaging across its portfolio of liquor brands. In addition to the signature rum, the company also owns Bombay Sapphire gin, Grey Goose vodka, and Martini vermouth.
Standard plastic bottles take well over 400 years to decompose. By comparison, Bacardi's new bottles will take a mere 18 months, and will leave no microplastics behind. The Bermuda-based spirits makers have set a goal of being completely plastic-free by 2030.
Once the eco-friendly bottles are on the market, Bacardi plans to make the information public in the hope that other companies will follow its lead.
"It may sound small," said Jean-Marc Lambert, Senior Vice President for Global Operations at Barcardi the world's largest family-owned spirits company. "But add that up across every bottle produced globally and we're talking many tonnes of plastic every day. Once we've fixed the problem, we'll be open sourcing the solution for the entire industry to use. This isn't about competitive advantage, it's about doing the right thing for the planet.'
Other Drink Companies in the Green Race
The drinks industry is pushing the envelope with sustainable packaging. Beer brewers Carlsberg (who are currently trialing its new hard seltzer in Norway) join Coca-Cola in partnership with Paboco, the paper bottle company. Carlsberg plans to introduce the world's first paper beer bottle.
The brewers currently have two prototype paper bottles, which are the first of their kind able to hold beer. The fully recyclable bottles are made from sustainably-sourced wood fibers. The bottles currently contain a thin layer of plastic (which is fully recyclable) but the goal is to eventually transition to 100 percent paper.
"We continue to innovate across all our packaging formats, and we are pleased with the progress we've made on the Green Fiber Bottle so far," said Myriam Shingleton, vice president of group development at Carlsberg.
"While we are not completely there yet, the two prototypes are an important step towards realizing our ultimate ambition of bringing this breakthrough to market. Innovation takes time and we will continue to collaborate with leading experts in order to overcome remaining technical challenges, just as we did with our plastic-reducing Snap Pack."
As the aluminum can shortage continues, other liquor companies are looking for more sustainable solutions. RTD makers BeatBox sell its party-sized, 11.1 percent ABV cocktails in 500 ml, single-serve boxes. As smaller companies have been harder hit by the can shortage, it is encouraging to see them pushing the envelope towards greater sustainability as a result.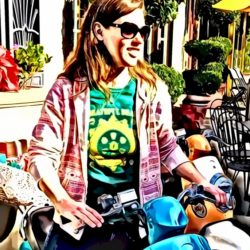 Latest posts by Erin Grafton
(see all)