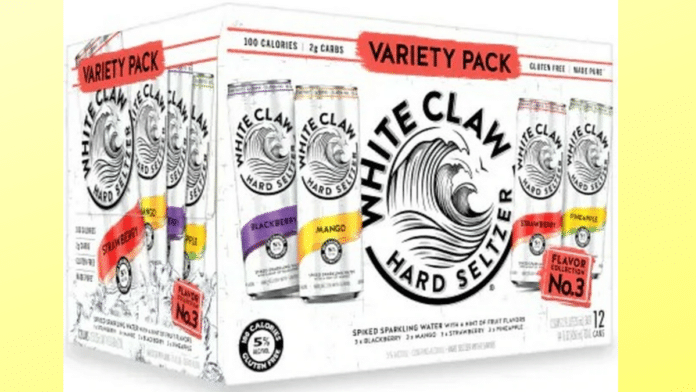 White Claw just lowkey dropped its Variety Pack #3. The 12-pack contains three new flavors and one returning fan favorite: Blackberry, Strawberry, Pineapple, and Mango. This author had the opportunity to taste and review the lineup.
Like the original flavors, each new option contains 100 calories, 5% ABV, and two grams of carbs.
This is a quick review of my personal experience!
The new flavors exceed expectations. To be honest, I was a little underwhelmed by last year's Variety Pack #2; I don't think it contained enough variety. Featuring Mango, Lemon, Tangerine, and Watermelon, even the accent colors of the cans were aesthetically a little similar and I found the new flavors to be a bit bland (Mango had previously been available as a solo flavor).
The ever popular Mango is better supported by its new box mates. While I was most excited to try Blackberry, Strawberry and Pineapple were both pleasant surprises.
The phrase that came to mind after sampling Variety Pack #3 is refreshingly dry. The flavors are more refined than those of its predecessor. Call it a sophomore slump, but with this latest drop the Claw is back, friends.
White Claw's Mango is one of one of the better Mangos in the hard seltzer game, in this writer's humble opinion. It's bright and has a nice splash of citrus without having a weird aftertaste that can sometimes accompany the flavor.
It is easy to see why it is one of the brand's strongest flavors; it was available in solo flavor six packs and single serve Tallboys before anchoring the second variety pack. I'm glad to see it make an appearance in the new variety pack with a stronger supporting cast.
Blackberry was this pack's most anticipated new flavor (at least in my household), and it did not disappoint. Like a traditional soft seltzer, the flavor is quite subtle and doesn't taste too "purple," as berry flavors can trend toward. In fact, my husband called it "almost too subtle," but I think it's a good session beverage.
I was least excited to try Pineapple, but it wound up being the stand out of the pack. It is easy to make pineapple drinks taste overly saccharine, or artificially "tropical." White Claw's take on the fruit is just the right amount of flavor with refreshing herbal notes – is it basil?
Whatever gives it that pleasant kick doesn't taste like it's trying to imitate a piña colada; rather, it tastes like sparkling water infused with a chunk of pineapple and fresh herbs. It's delicious, and was the most interesting flavor of the new box.
Strawberry was also better (and dryer) than expected. While the pack may seem berry heavy, it tastes very different from Blackberry. The flavor is stronger than its counterpart, but less sweet than one might expect.
Although White Claw still leads the segment in terms of sales, expect these sophisticated new flavors to bring renewed energy to the iconic brand. It seems like the company took its time in developing these new flavors, and it shows.
Between Variety Pack #3 and its new high ABV variety Surge, don't expect the company to surrender the top spot anytime soon.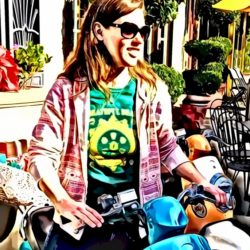 Latest posts by Erin Grafton
(see all)