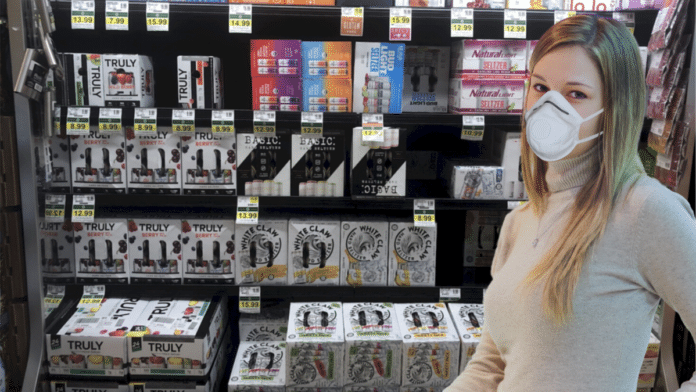 Are you making any resolutions for the new year? Whether you intend to lose a few of those quarantine pounds, cut back on sugar or gluten, or save more money in 2021, hard seltzer is the perfect beverage to accompany you on your journey to self-improvement.
Classic consumer behavior revolves around self-improvement in January, with most purchases centered in improving finances and fitness. The new year also marks a period of new sales meant to take advantage of this time of personal resolutions.
As purchases during January are so heavily aligned with the "new year, new you" mentality, this presents a big opportunity for hard seltzer. Many of the spiked and sparkling beverage's features promote the goals of bettering health, wealth, and oneself.
Hard Seltzer Can Be a Healthier Option
With its lower amount of sugars, carbs, and calories, hard seltzer is one of the better-for-you options in the drinks market. Hard Seltzer News explored how it measures up against both beer and wine. For those watching their weight, hard seltzer represents a less-guilty choice than carb-filled beers or sugary wines.
Hard seltzers are often made from high quality, responsibly sourced and organic ingredients for those resolving to clean up their diets. Many spiked seltzers are proud of their clean labels, and are happy to display their nutrition facts – although it is not required by the Bureau of Alcohol, Tobacco, and Firearms, which has overseen US alcohol sales since the end of prohibition. If you are resolving to eliminate artificial chemicals and known carcinogens from your diet, hard seltzer makers like Blue California are the perfect companion.
Vitamin sales tend to spike in January as well, which is good news for Molson Coors' Vizzy – the first hard seltzer made with the antioxidant vitamin C.
Hard Seltzer Costs Less
Boozy bubbly waters are also fairly cost effective, as are ready-to-drink (RTD) cocktails. Building your home bar, with all of the liquors and mixers needed to master your favorite cocktails, can be expensive.
Buying a quality, pre-made cocktail can be more cost effective than buying all of the ingredients needed to make the same cocktail from scratch. And drinking at home is always cheaper than going out to a bar or restaurant – if those establishments are even allowed to open in your locality, thanks to on-going COVID-19 safety restrictions.
2021 is Time to Think About Yourself for a Change
Many people are eager to bid farewell to 2020; given this most unusual year we've experienced, the new year seems to represent optimism and opportunity for a fresh start even more so than in years past. Vaccines are starting to roll out, and as Winston Churchill famously said regarding a British victory following a battle in World War II, "This is not… the beginning of the end. But it is, perhaps, the end of the beginning."
As 2020, dubbed the "worst year ever" by Vizzy Hard Seltzer and the artist Vitamin C, comes to a close, the opportunity for a new beginning is more poignant than ever. Our collective fight against the novel coronavirus is far from over, but the new vaccines from Pfizer and Moderna mark a new chapter in the war, perhaps the end of the beginning.
It is no surprise that so many people are looking to mark the occasion by developing positive new habits. Whether you want to improve your health and wellness or work on your financial fitness, hard seltzer is the perfect effervescent companion for the new year and the new you.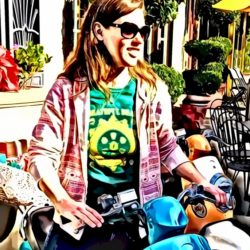 Latest posts by Erin Grafton
(see all)