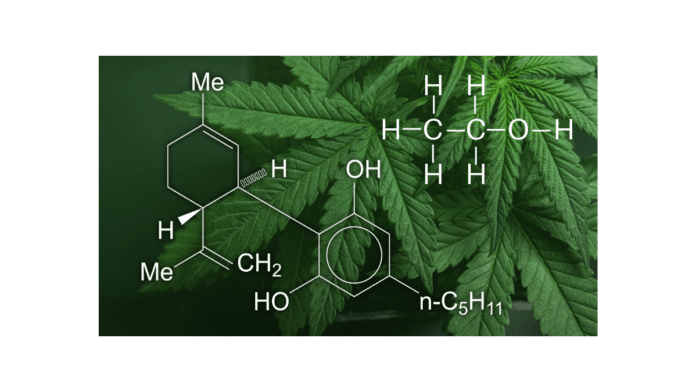 CBD-infused seltzers are hitting shelves in alcohol retail outlets across the country. Many cannabidiol seltzer brands claim their drinks ease anxiety and aid focus. CBD-infused seltzers are a relatively new addition to the industry and, as new canned cocktails and hard seltzers increase rapidly in beverage markets, consumers are asking questions about their content. 
According to a recent report by Research and Markets, the global CBD market is projected to grow rapidly from $967.2 million last year to $5.3 billion by 2025. Brands are infusing CBD in everything from lotion to gummies as consumer demand for the product continues to grow. 
CBD, or cannabidiol, is a cannabinoid found in marijuana plants. CBD is touted for its therapeutic benefits but does not produce the "high" feeling that is often associated with marijuana. The euphoric "high" sensation is created by THC, or tetrahydrocannabinol, the psychoactive compound in cannabis. 
Companies like Canopy Growth, which recently launched Quatreau CBD Seltzer, are offering consumers an alternative to alcohol and a new way to relax amidst the unprecedented challenges of the past year, "[W]e're highlighting the role functional ingredients like CBD can play in helping people manage their stress, find moments of calm and prioritize wellness during this once-in-a-lifetime transitional period," stated Canopy Growth's Vice President of Beverages, Tara Rosalowsky.
Do CBD Seltzers get you high?
There is a misconception  that CBD-seltzers contain alcohol. CBD is a controlled substance, according to the Alcohol and Tobacco Tax and Trade Bureau (TTB), and is subject to heightened federal regulations. The US government agency has stated that CBD is not permitted in alcohol beverages. Products with alcohol formulas containing controlled substances, like CBD, will not be approved by the TTB.
Canopy Growth isn't the only company with a new CBD beverage on the market. Artet recently launched a line of ready-to-drink (RTD) cannabis-infused mixed drinks. The drinks contain 5 mg microdoses of both CBD and psychoactive THC.
Companies like Artet are producing CBD-infused beverages with complex flavor profiles. Their Tet & Tonic flavor is reminiscent of a Gin & Tonic, but without the alcohol, " the juniper, gentian, and cardamom botanicals of Artet are paired beautifully with a custom chamomile-infused tonic and a squeeze of lemon."  To be clear, it does not contain gin.
CBD-infused seltzer companies hope their sophisticated flavors will prove the art of mixology is not limited to alcoholic beverages. "We started Artet with a belief that a delicious drink doesn't have to begin with alcohol," stated Artet's Co-Founder, Zach Spohler. 
Verywell CBD Seltzer
Earlier this year alcohol giant Molson Coors (NYSE: TAP) launched Verywell, a partnership line of sparkling CBD-infused beverages. The line features adaptogens, plants that naturally help the body combat stress, such as elderberry and ginseng. 
Breweries across the country are preparing for products like CBD-infused seltzers, such as New Realm Brewing, an Atlanta-based regional brewer that recently launched AlphaWater Hard Seltzer. Carey Falcone, CEO of New Realm Brewing told Forbes, "We don't believe that you'll be able to have an alcoholic drink with CBD or THC, but this is another reason why we've made sure to be able to create nonalcoholic beer, so that we are prepared to make these types of products."
Sales of cannabis beverages have doubled in California over the past year. However, due to regulations CBD-infused drinks can only be sold in certain states. Companies hope to be able to expand as the ever changing regulations evolve.
CBD-infused seltzers are making a name for themselves in the seltzer market while offering consumers exciting flavors and a quality non-alcoholic beverage experience.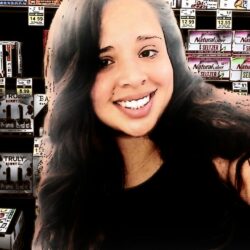 Latest posts by Shirani Jayasuriya
(see all)