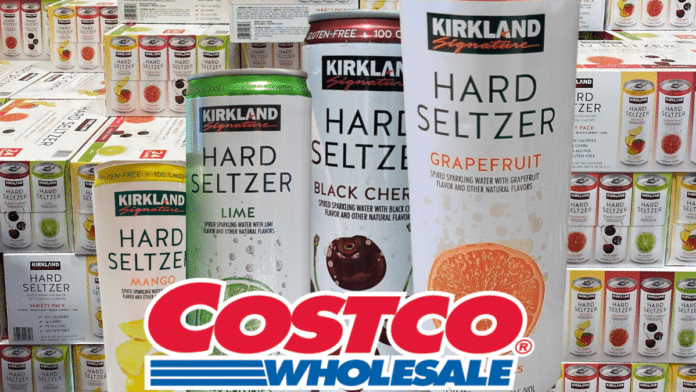 Kirkland Signature Hard Seltzer is back at Costco after disappearing from the big-box retailer's shelves over the winter. This is welcome news for loyal shoppers who have been frantically taking to Reddit and other online forums in search of the beverage.
The hard seltzer returns just in time for beach trips and summer get-togethers and, like all Kirkland Signature products, can be purchased by members exclusively at Costco Wholesale stores as well as on the company's website.
The Costco (NASDAQ: COST) brand hard seltzer launched last fall and quickly became a consumer-favorite, with shoppers comparing it to a less expensive version of White Claw. Kirkland Signature Hard Seltzer is available in four flavors including Grapefruit, Mango, Lime and Black Cherry.
Like White Claw, which currently controls the largest share of the hard seltzer market, each 12 ounce can of the Kirkland brand hard seltzer contains 100 calories, 2 grams of carbs and an ABV of 5%. Both brands are gluten free as well. Kirkland Signature Hard Seltzers are sold in 24 can variety packs.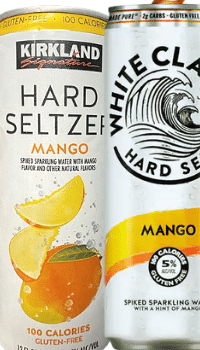 Price of Kirkland Hard Seltzer
However, unlike White Claw, which typically costs about $15.99 for a 12-pack, Kirkland Signature Hard Seltzer is available for $17.99-$19.99 per 24-pack. Consumers in states like Minnesota, Washington and Missouri have recently reported seeing the Costco brand hard seltzer back in stock and retailing for $1 or $2 more than before.
Still, Kirkland presents a notable savings for twice as many cans as the competition. Even at $19.99 for 24 cans, the price per can is $0.83 per can. Some Costco locations sell White Claw 24 packs for $28.99, which means $1.21 per can. Or look at it like getting 3 packs for the price of 2 plus $2.
Costco's Kirkland Signature brand products are known for their affordability and a quality that rivals their name brand competition. So it is no surprise that their hard seltzer is being compared to heavy hitters like White Claw but at a much lower price point.
One Redditor stated, "It's delicious and the flavors are the strongest I have had from a hard seltzer. Little to no aftertaste and you cannot beat the price." Another Reddit user, @lat3ralus65, found one drawback, "…Can't beat 'em for the price. Only downside is the "ain't no laws when you're drinking the Claws" doctrine does not apply to these."
Availability of Kirkland Hard Seltzer
Kirkland Signature Hard Seltzer originally launched in select markets. It is unclear whether it will be returning to select markets or nationwide. Consumers can check the Costco warehouse locator online to find out which locations will be carrying the beverage.
In 2020 more than 105 million people paid for a Costco membership, up from 98.5 million in 2019. The company is known for their discounts, selection and, of course, their trademarked product line.
About one fourth of all the items sold at Costco are Kirkland Signature products and, according to UBS Bank, the brand is worth an estimated $75 billion. Costco is one of the largest retailers in the world, coming in behind powerhouse companies like Amazon and Walmart. They are also the largest retailer of products like rotisserie chicken, prime beef and wine.
Costco sells more than $4 billion in alcohol every year, wine sales alone accounting for more than half of that staggering number.
Members partial to Costco's brand are excited to once again be able to grab a case of Kirkland Signature Hard Seltzer on their next shopping trip…a reward for running errands that's arguably even more satisfying than one of Costco's famous hot dogs from the food court.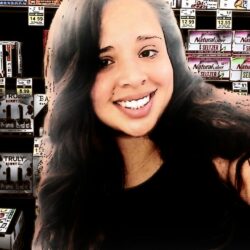 Latest posts by Shirani Jayasuriya
(see all)