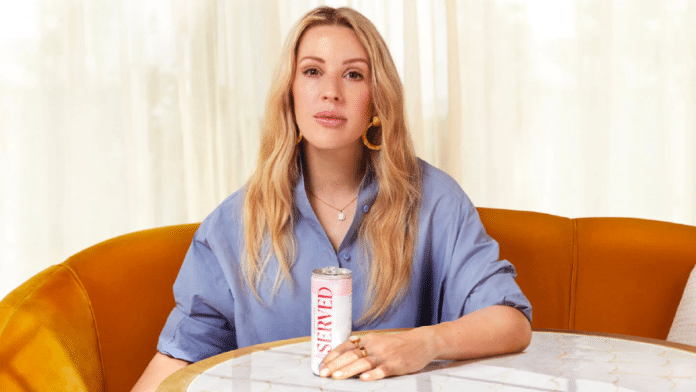 Ellie Goulding just got Served. The British singer/songwriter recently became a co-owner of Served Hard Seltzer, acquiring a significant stake in the UK company.
Goulding said of the seltzer, "I've always enjoyed a social drink with friends, but I also lead a busy lifestyle and I am passionate about my health, fitness, and the environment. Served is a brand that allows me to have it all – a delicious and refreshing alcoholic drink without all the calories, sugar and bad stuff."
Served was founded by brothers, Ryan and Dean Ginsberg, and launched in June of last year. The seltzer comes in two flavors including Lime and Raspberry. Each serving contains 57 calories, no sugar and an ABV of 4%. Individual flavors can be purchased in packs of 4, 8 and 12. There are also 4-can and 8-can variety pack options available. The beverages are vegan friendly, GMO-free and gluten free. The seltzers contain fruit, British spring water and ServedPure™ gluten free alcohol, which is quadruple-distilled from locally grown French beets.
Even though Served launched during the height of the pandemic, the brand has performed impressively. The seltzer's success can be attributed, in large part, to its strong e-commerce presence. Consumers in the UK can purchase Served beverages direct-to-consumer via Amazon. The company recently partnered with Acorn-i to support and maximize its Amazon capabilities.
The "Love Me Like You Do" singer said she "immediately fell in love with the brand – not only because it's the best hard seltzer I've tasted by quite some margin, but also because this is a brand driven by care and respect for the natural world at this crucial point."
Served is committed to environmental sustainability. In a conscious effort to reduce food waste, all of the fruit used to make Served Hard Seltzer is aesthetically "wonky" and might otherwise have been thrown away. According to the brand, 50 million tons of imperfect fruit and vegetables are wasted every year in Europe.
The company also strives to reduce its carbon footprint and only packages their drinks in "infinitely recyclable" aluminum cans, which can be recycled and repurposed in as few as 60 days.
Additionally, Served is dedicated to saving the world's critically endangered species. The company actively invests 5% of the brand's profits towards wildlife protection and conservation projects.
Dean Ginsberg explained, "The idea for Served came about as we wanted to create a drink to feel good about, both for ourselves and for the planet. Since we launched this summer, the response has been overwhelming and we have witnessed a huge demand from people looking for more conscious alcoholic options, both from a health and sustainability perspective."
The Ginsberg brothers are excited about Goulding joining the Served team. Dean said, "We are thrilled to welcome Ellie as a co-owner of Served and excited to build a global brand alongside her. Ellie embodies everything that we stand for at Served, and she will be an integral part of the brand as we continue to grow."
Served's Instagram page even joked that Goulding's new title is "Chief Taste Tester." We are excited to see what the seltzer company and Goulding will serve up next.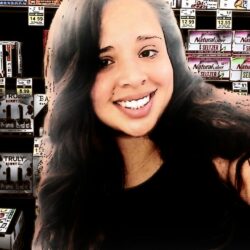 Latest posts by Shirani Jayasuriya
(see all)