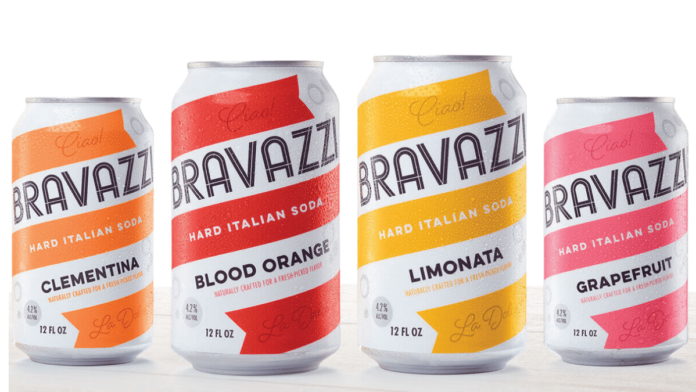 USA Today wants to know the public's favorite ready-to-drink (RTD) canned cocktail. The online edition is rounding up its readers' favorite RTDs, spirits, new distilleries, and craft mixers as part of its 10 Best series.
The unscientific contest is meant to bring attention to America's craft distilleries. USA Today pointed out that "active craft distilleries in the United States increased by almost 11% in 2020," an impressive feat given that most of 2020 was spent under various safety restrictions due to the on-going COVID-19 pandemic.
"That means consumers continue to have plenty of options when it comes to selecting premium, American-made spirits."
USA Today invited a panel of industry experts and food and drink writers to nominate 20 finalists, focusing on "the best craft and small-batch spirits producers – family-owned distilleries, grain-to-glass operations and distillers using only the best local ingredients in their products."
RTDs are In Midst of an Explosion
RTDs, hard seltzers, and other pre-made cocktails with spirits have grown exponentially in popularity over the same time frame, as distilleries look for creative ways to boost off-site sales as consumption shifted from on-premise to the socially distant safety of home.
RTDs have resonated strongly with consumers: "they're a convenient way to sip your favorite drink at the beach, a backyard barbecue or wherever you want to relax."
Bravazzi in First Place
Bravazzi Hard Italian Soda has taken an early lead, but voting continues through 12pm ET on Monday, September 13. With almost a month of voting left, it is still anyone's game. And you can vote once per day, so vote early and vote often for your favorite American distilled RTDs.
The naturally crafted hard soda that has resonated so strongly with consumers is available in four fruity flavors – Blood Orange, Clementina, Grapefruit, and Limonata. The drinks are distilled from cane sugar, sweetened with real fruit, and contains 4.2% ABV.
The hard soda's name comes from the Italian word for "good" (brava) plus fizzi – hence, Bravazzi.
Other Early Contenders
Other early favorites include canned mimosa makers Ohza just knocked Two Chicks out of the number two spot. Not just for brunch, Ohza is a premium mimosa made with real juice and real sparkling wine.
It's more portable than the traditional version, and with fewer calories and sugar. You can enjoy Ohza in Classic Mimosa, Classic Bellini, Cranberry Mimosa, and Mango Mimosa.
Currently ranking in third place is the women-owned company Two Chicks Cocktails, which is indeed run by two women. Two Chicks makes sparkling canned cocktails from premium spirits, fruit, and botanicals. The drinks are sold in cans that look as good as they taste, with illustrations of each cocktail's ingredients gracing its packaging.
Two Chicks currently offers eight varieties: Sparkling Lemon Strawberry Kiss, Sparkling Cranberry Tartini, Sparkling Citrus Margarita, Sparkling Vodka Fizz, Sparkling Paloma, Sparkling Vodka Cutea, Sparkling New Fashioned and Sparkling Apple Gimlet.
Don't see your favorite RTD in the top three? Support American craft distilleries and go cast your vote today! Democracy has never tasted so delicious.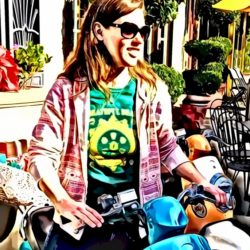 Latest posts by Erin Grafton
(see all)