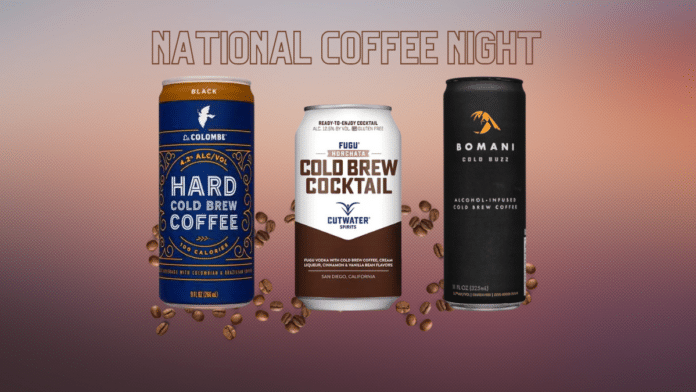 Wednesday, September 29 is National Coffee Day…but let's be honest, isn't every morning kind of like a mini National Coffee Day? Coffee is one of the most beloved beverages in the world. Upwards of 400 billion cups of the aromatic brew are consumed globally every year. In the United States alone, half of the adult population drinks coffee every day.
Even major chains are getting in on tomorrow's freshly brewed fun. Starbucks and Dunkin' Donuts, for instance, are celebrating with free cups of coffee nationwide to start the day off right. However, if you're looking to keep the National Coffee Day festivities percolating into the evening hours, we've got three ready-to-drink (RTD) hard coffee brands that will do the trick.
La Colombe Hard Cold Brew
La Colombe Coffee Roasters has teamed up with Molson Coors to create La Colombe Hard Cold Brew Coffee, a RTD canned beverage in two premium flavors including Black and Vanilla. Both flavors contain an ABV of 4.2% and no more than 50 mg of caffeine each. The Black variety features 100 calories per serving, while the Vanilla option comes in at 110 calories. La Colombe, which is based in Philadelphia, has made a name for itself with its wide array of specialty roasts and coffee-related products.
"Our drinkers are constantly on-the-go and looking for new options to enjoy during their celebrations," Sofia Colucci, Global Vice President of the Miller Family of Brands & Economy Portfolio, told Business Insider in 2019 regarding La Colombe's Hard Cold Brew Coffee.
Bomani Cold Buzz
Bomani Cold Buzz launched in the spring of 2020, just as bars and restaurants across the country began to close due to pandemic regulations. According to the brand, "Thing we noticed about the hard cold brew coffee options that existed in the market before Bomani is that they used low-quality coffee beans, they were packed with heavy cream, way overly sweetened, and they were often using cheap synthetic ingredients."
Bomani's alcohol-infused cold brew coffee comes in two RTD flavors including Original and Vanilla. The brand features beans grown in Mexico, Peru and Nicaragua that have been cold brewed for more than 16 hours. The drinks contain 110 calories per serving, no carbs or sugar, an ABV of 5.7% and approximately as much caffeine as a half a cup of regular java.
Bomani Cold Buzz's Co-Founder & CEO, Sam Madani, explained that Bomani is "the perfect beverage to enjoy at brunch, before a night out, during a round of golf, and more this summer." In 2020 the cold brewed beverage even earned the title Best-in-Class in the Ready-to-Drink category at the prestigious World Beverage Innovation Awards.
Horchata Cold Brew Cocktail
Cutwater Spirits, the "most awarded canned cocktail in the US," is home to more than 20 varieties of canned beverages including an Horchata Cold Brew Cocktail which features real vodka and real cold brew coffee. Cutwater has won upwards of 1,000 awards for its portfolio of canned cocktails, mixers, spirits, and frozen pops.
The San Diego-based company insists, "Our creamy Horchata Cold Brew Coffee, perfectly combines horchata's cinnamon and vanilla notes with our six times distilled, 15 times filtered Cutwater Vodka, along with crisp medium-bodied roasted coffee. A spirited spin on a morning favorite." Cutwater's Horchata Cold Brew Cocktail boasts an ABV of 12.5% and a 12 ounce can contains a whopping 300 mg of caffeine.
Enjoy one of these spiked RTD coffee beverages in honor of National Coffee Day and keep the party going long after you've finished your morning cup of joe.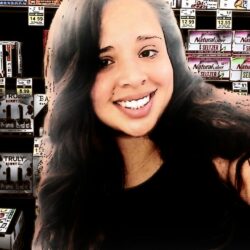 Latest posts by Shirani Jayasuriya
(see all)