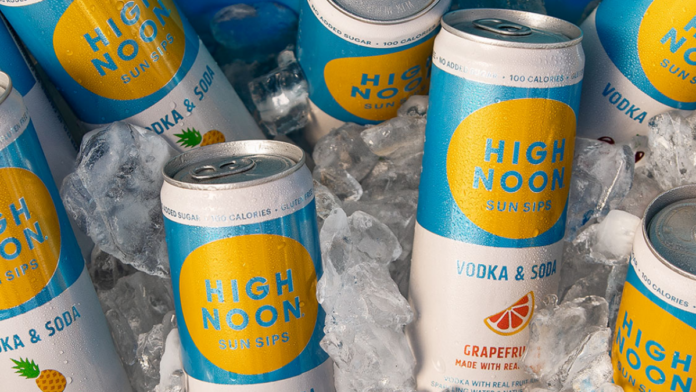 High Noon Sun Sips earned the high honor of Beverage Brand of the Year at the 2021 Wine Enthusiast's Wine Star Awards.
High Noon Vodka & Soda was launched by E&J Gallo Winery in May of 2019. The brand quickly set itself apart from other products in the crowded hard seltzer space with its use of real spirits and real juice.
"In creating High Noon, we decided to approach the concept of Hard Seltzers in an entirely different way," said Britt West, Vice President of Marketing for Gallo Spirits. "High Noon answers the increasing demand for beer alternatives driven by health and ingredient-conscious consumers looking for low calorie, more sessionable beverages. Unlike the malt-based and artificially flavored offerings that are currently dominating the Hard Seltzer category, High Noon is made with real vodka, real juice, has low calories, low ABV, low sugar and gluten-free."
According to West, High Noon was originally slated to be a vodka brand. The 80-proof vodka was even being test marketed until the folks at E&J Gallo realized the brand could better serve the booming RTD market as a hard seltzer. "We had this perfect little gem called High Noon Vodka that was being used for the wrong thing," he explained.
High Noon comes in eight fruit-centric flavors including Mango, Pineapple, Grapefruit, Lime, Peach, Watermelon, Black Cherry and Passionfruit. Each 12 ounce slim can contains only 100 calories, and an ABV of 4.5% as well as, of course, real vodka and real fruit juice. The sparkling beverages contain no added sugar and they are gluten free. High Noon produces 8 and 12-can variety packs as well as a Tropical variety pack.
"The success of High Noon since its launch in 2019 has been absolutely incredible. There is something special about this brand that has really resonated with people," stated Brandon Lieb, Vice President of Marketing at E&J Gallo.
The beverage experts at Park Street rank High Noon as the third largest seltzer brand by share, controlling 10.4% of the seltzer market and coming in after White Claw and Truly. The brand also experienced the greatest gain in shares between 2020 and 2021. High Noon even surpassed Anheuser-Busch's Bud Light Seltzer for the #3 spot.
High Noon beat out four contenders for the Beverage Brand of the Year title including Haus, a brand of bottled apéritifs hailing from California, as well as Sierra Nevada Brewing Company and two canned, ready-to-drink (RTD) brands–Ramona Wine Spritz and Recess. Ramona Wine Spritz is a certified organic wine-based brand featuring low alcohol. Recess is an alcohol free sparkling beverage crafted with CBD and mood boosting adaptogens.
It is interesting to note that there was no Beverage Brand of the Year category during the 2020 Wine Star Awards. The closest award in 2020 was a Spirit Brand/Distiller of the Year, which went to Uncle Nearest/Nearest Green. In 2021 that category remained and the title was awarded to Disaronno. The addition of a Beverage Brand of the Year category speaks to the evolution of the industry and the impact RTD beverages have had on the alcohol beverage world in recent years.
High Noon isn't E&J Gallo's only RTD canned beverage. The winery also produces Bartles & Jaymes Wine Coolers as well as Barefoot Spritzers and Hard Seltzers, both of which are wine-based. However, it was E&J Gallo's RTD vodka offering that received the Wine Star Award.
The Wine Star Awards are in their 22nd year of "honoring the individuals and companies that make outstanding contributions to the wine and alcohol beverage world." As for High Noon, West believes there is more to come from the Beverage Brand of the Year and insists High Noon has "not [yet] hit our potential."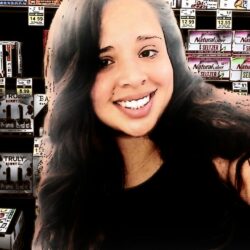 Latest posts by Shirani Jayasuriya
(see all)