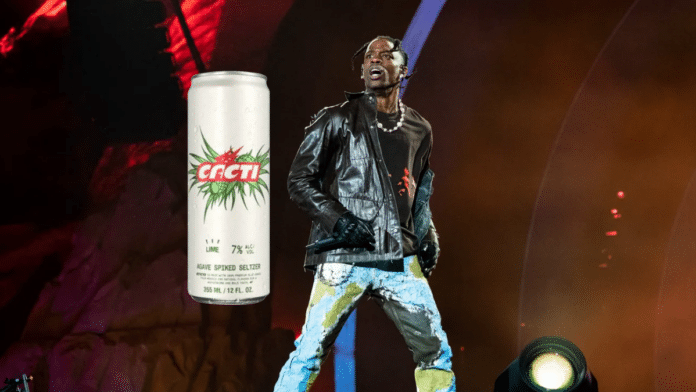 On Friday Anheuser-Busch reported the discontinuation of rapper and entrepreneur Travis Scott's spiked seltzer, CACTI. The alcohol beverage giant's announcement comes just over a month after ten people were crushed to death during a crowd surge at Scott's Astroworld Festival in Houston.
"After careful evaluation, we have decided to stop all production and brand development of CACTI Agave Spiked Seltzer. We believe brand fans will understand and respect this decision," an Anheuser-Busch spokesperson outlined in a statement for NBC News.
AB InBev and Scott collaborated to launch CACTI this past spring. The tequila-inspired hard seltzer's debut was met with considerable fanfare and record-breaking first week sales. In fact, CACTI's first week sales were higher than any other product in Anheuser-Busch's history. The brand even outpaced White Claw's Variety Pack No. 2, Coors' Seltzer With A Mission Variety Pack, and the Mike's Hard Lemonade Seltzer Variety Pack during its first week. CACTI quickly sold out online and in retail locations around the country after its initial release.
Anheuser-Busch has not directly pointed to the Astroworld tragedy as reason for CACTI's discontinuation. However, on Friday TMZ reported that a source close to Scott insisted, "this is not a cancelation or creasing of an ongoing agreement." According to the news outlet's source, Scott and AB InBev had a mutual agreement that was set to expire at the end of November.
Anheuser-Busch isn't the only major brand to distance itself from Scott following the Astroworld event. Nike announced the delayed release of its Air Max 1 x Cactus Jack sneaker collaboration with the Grammy nominated rapper last month. "Out of respect for everyone impacted by the tragic events at the Astroworld Festival, we are postponing the launch of the Air Max 1 x Cactus Jack," a statement on Nike's website explained.
Scott was also recently dropped from Cochella's lineup. The performer was set to headline the popular California music festival this coming April. He was removed from the roster after a petition signed by upwards of 60,000 people urged festival leaders to reconsider. Neither the petition nor the events at Astroworld were explicitly noted as reasons for Scott's removal from the festival.
Scott and the Astroworld Festival are both currently facing numerous lawsuits as a result of the injuries and deaths that occured during his performance on November 5th. Earlier this month the rapper sat down with radio host Charlamagne tha God to discuss Astroworld's devastating events for the first time publicly.
"I've been on different types of emotions, an emotional rollercoaster," Scott stated during his interview. "It gets so hard because I always feel connected to my fans, and I went through something and my fans went through something and people's parents went through something and it really hurts. It really hurts the community, it hurts the city. It's just been a lot of thoughts, a lot of feelings, a lot of grieving, and just trying to wrap my head around it."
CACTI proved to be a popular addition to AB InBev's Beyond Beer portfolio during its short but impressive run. Anheuser-Busch has yet to announce whether it plans to rebrand the beverage or scrap the product completely.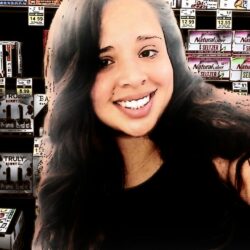 Latest posts by Shirani Jayasuriya
(see all)