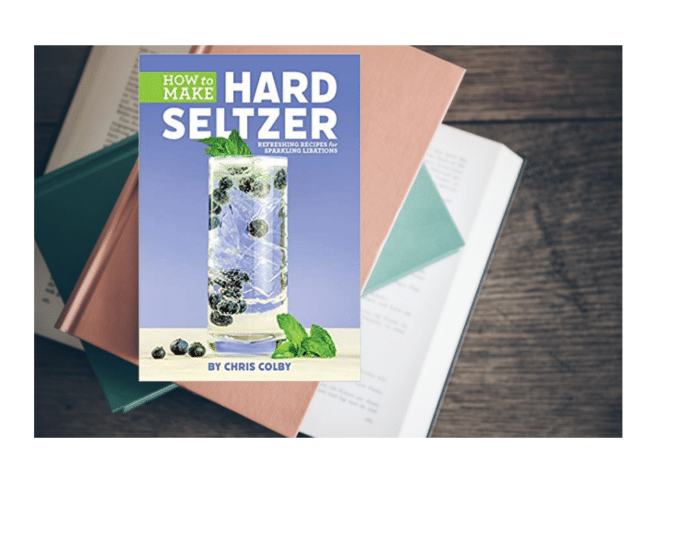 "How to Make Hard Seltzer" hits the shelves September 7th.
Chris Colby is not new to home brewing. The author of "Home Brew Recipe Bible" and "Methods of Modern Homebrewing," Colby has been writing about home brewing since the early 2000s. The author states: "I have been a homebrewer since the early 1990s, when I learned to brew from a fellow graduate student in biology. (I got my PhD in biology from Boston University in 1997.) Since that time, I have brewed over 300 batches of beer. I am interested in all areas of brewing, including the biochemistry of mashing and fermentation, but especially brewing methods and techniques."
Not one to stop learning and experimenting, Colby's new book "How to Make Hard Seltzer: Refreshing Recipes for Sparkling Libations" is his first book-length foray into the ever-popular hard seltzer world. With such an important figure in the world of brewing writing a book focused entirely on creating your own hard seltzer, it's hard to deny or ignore the importance of alcoholic seltzers in today's market.
From Brewers Publications, the book's publisher: "Learn about the development of the current market and delve into the intricacies of sugars used in making seltzer. Understand the different regulations for this beverage based on how you make it so you can be in legal compliance. Explore recipes, serving suggestions, and even mocktails […] using hard seltzer. In this guide, some of the country' s best hard seltzer producers provide recipes and advice for making seltzer for both commercial and home enjoyment."
Colby's book is another indication of the ever-growing popularity of hard seltzers and their current elevated status in the alcoholic beverage industry. With more breweries and individuals making their own increasingly delicious hard seltzers, the drinking consumer wins out. Who doesn't want more flavor profiles made with various professional techniques?
The craft beer world is catching on quickly. While many of the major hard seltzers brands are produced by massive beer companies like Anheuser-Busch, craft breweries are jumping onto the hard seltzer train, and that's a good thing.
The key word here is "craft." Rather than recreating the tried-and-true recipes of the big companies, craft breweries are using their bold and unique methods to create bold and unique flavors and styles. Imagine what the hard seltzer equivalent of a strong beer or chocolate stout could be. If White Claw is to hard seltzer what Budweiser is to beer, what would the hard seltzer equivalent of a Dogfish Head or Mikkeller beer be? When craft beer companies start treating hard seltzers the way they've been treating beer for decades, the options are endless, and that's exciting.
This quote from Zach Taggart, the lab manager at 42 North Brewing Co., in an article by October, says it all: "If the idea was to make a quick buck, that's not our style. At this point, we're not going to beat the big guys to market, so we want to create something interesting. We've joked through this process that we're crafting the hell out of seltzer."
The world of hard seltzers is expanding rapidly, thanks to guys like Zach Taggart and Chris Colby. And with Colby's new book we can stop simply drinking hard seltzers and start making our own, just like the craft beer companies. If you're up to the challenge, Colby's book, arriving September 7th, is now available for pre-order in both paperback and Kindle formats here. Happy brewing!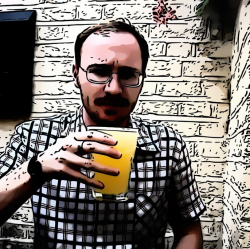 Latest posts by James Granatowski
(see all)