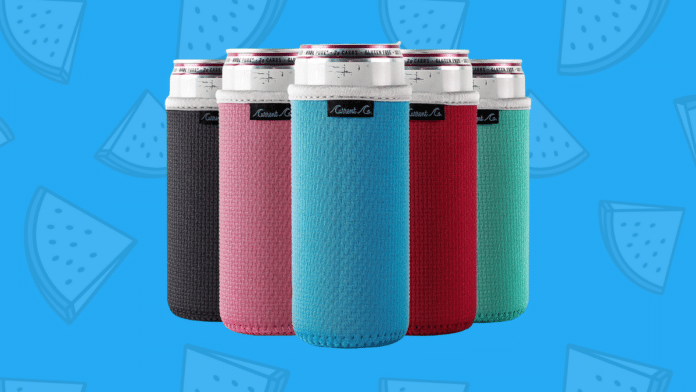 Are your old beer koozies too big for your slim seltzer cans? We've literally got you covered.
From soda to beer to hard seltzer, nobody wants a warm drink. For those who don't feel like chugging or rushing through their drink before it loses its cool, a koozie is always a safe bet. Unfortunately our old beer koozies are too large for the average slim 12oz hard seltzer can, but market demand for seltzers is changing that. Here are four great koozies made just for your favorite sparkling beverage.
BrüMate Hopsulator
A "double-walled stainless steel insulated can cooler for 12oz slim cans," the Hopsulator comes in a variety of lovely colors, including several gradients. Cup-holder friendly and with a non-slip base, the Hopsulator guarantees a continuously cold drink. Think of it as the YETI of slim seltzer koozies. But don't take it from us, look at the customer reviews and order one here.
6-Piece Multicolored White Claw Koozie Set
"Ain't no laws when you're drinking claws" boast these multicolored White Claw-inspired koozies. The stretchable material allows cans between 10 and 13oz. Check them out and also take a lot at the other designs from the seller for plenty of eye-catching and tongue-in-cheek designs here.
Soft Insulated Slim Can Sleeves
Looking for something aesthetically pleasing without drawing too much attention to your slim can of choice? These plain-yet-pretty designs are for the low-key drinker who just wants a cold seltzer without all the flash. This 5-pack of sweat-proof koozies is a great choice for style and budget. Pick some up here.
YETI Rambler for Standard-Sized 12oz Cans
Let's face it: not all hard seltzers are coming out in slim cans. For the standard-sized 12oz hard seltzer the YETI Rambler is the king of cool. With a variety of attractive designs and colors, it doesn't really get any better than YETI. These metallic koozies are designed so well that the company even lets you register yours with their warranty program. And if you're a die-hard YETI fan, they now have a 12oz slim version as well! While the price point is a bit higher than the others, YETI Ramblers are designed to last a lifetime. Check them out here.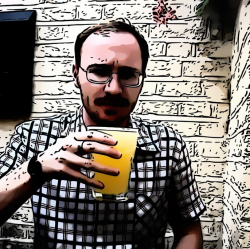 Latest posts by James Granatowski
(see all)