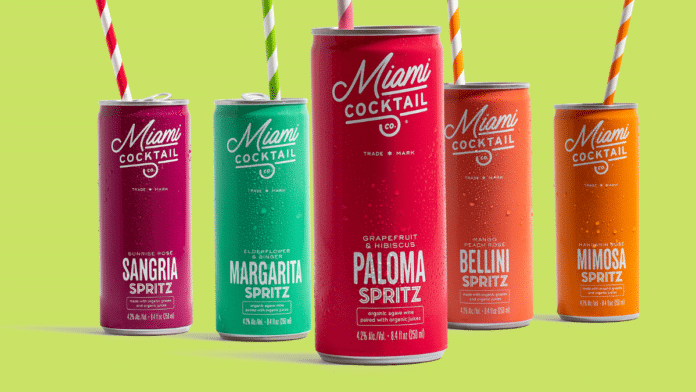 While the majority of hard seltzers are made using fermented sugars as the alcohol base, some companies are instead using spirits and even wines to add the booze to their seltzers. Luckily for drinkers, they're much better than the wine coolers that were popular in the 80s and early 90s. We've written about how wine makers are getting more into the industry.
Below is a list of five unique wine-based hard seltzers worth checking out immediately.
Barefoot Spritzer
Yes, that Barefoot has entered the seltzer game, and with a wide variety of flavors to choose from, all wine-based and all tasty. Barefoot Spritzers use different wines for different flavors, each ranging from dry to sweet. Flavors include Red Sangria, Crisp White, Pink Moscato, Pinot Grigio and Rosé. Each variety includes different fruits for flavoring. The Summer Red flavor is described on their website as: "Barefoot Summer Red Spritzer delivers a blast of bold berry flavor in every perfectly portable can. Finished with aromas of sweet peaches and zesty oranges, Barefoot Summer Red Spritzer is the perfect partner for hamburgers, pizza, and your secret seven-layer dip recipe." Some of their offerings are even available in 750ml wine bottles!
Del Mar Wine Seltzers
Unlike Barefoot, Del Mar's wine seltzers are flavored more like traditional hard seltzers and less like sparkling wines. From their website: "Reach for the beach and live life in the sunshine with Del Mar Wine Seltzer, a 95-calorie hard seltzer with a beachside state-of-mind. With refreshing flavors from Black Cherry and Grapefruit to White Peach and Watermelon, Del Mar brings memories to mind of friends by your side and your toes in the sand." Each 12oz slim can of Del Mar seltzers also clocks in at only 4% ABV, making them perfect for drinkers who like to take it easy on alcohol consumption while still having fun.
Underwood Bubbles
Available as The Bubbles or Rosé Bubbles, Underwood has struck a balance between hard seltzer and wine. The Bubbles has tasting notes that include lemon verbena, white stone fruit & apple. Rosé Bubbles taste of pink grapefruit, hood strawberry, and watermelon. "It's hard to keep your pinky up when you're drinking wine from a 375 mL can," their website says. "These are the most approachable and ready-to-travel anywhere wines we produce. Whether you're sitting in a hot tub after a good day of riding or heading where other wines dare not travel, we have you covered without sacrificing the craft taste Union is known for."
But don't go drinking these like any old hard seltzer, each can of Underwood contains a whopping 11% ABV, over double the amount of alcohol you'd find in a White Claw. For wine drinkers looking for something different, Underwood Bubbles will certainly hit the spot.
RAMONA Wine Spritzers
"We are the sophistication of Italian spritz meets the charming kitsch of American wine coolers," says Ramona's website. "Add high-quality, organic ingredients and you've got RAMONA: the first-of-its-generation, low-alcohol, easy-drinking, go-anywhere spritzer."
With three distinct flavors (blood orange, meyer lemon, and ruby grapefruit) Ramona spritzers each contain 7% ABV and are entirely organic. What's more: they're actually made in Italy using grapes from Sicily. Recently they've introduced a Dry Ruby Grapefruit Wine Spritz that is only 90 calories and has 5% ABV for those interested in a lighter and drier option. Additionally, Ramona spritzers don't use sugars at all: "We don't add sugar, preservatives, chemicals, or anything else. RAMONA is wine, organic fruit and bubbles – that's it." How could you not want to taste them?
Miami Cocktail Company
Also boasting no added sugar and only 110 calories per serving, Miami Cocktail Co.'s Organic Spritz drinks are different from the rest in that they are modeled after cocktails rather than fruit flavors or wines. From their website: "Try our low-calorie twist on the classic spritz cocktail. We perfectly pair the finest organic ingredients for a light, refreshing, and effervescent clean cocktail experience."
Miami Cocktails are currently available in five unique cocktail flavors: Bellini, Paloma, Margarita, Mimosa, and Sangria. Miami Cocktail Co. believes in using simple, organic ingredients to make their canned spritz cocktails. Check out the ingredients for their Sangria Spritz: lime, orange, pineapple, and Rosé wine. That's it. Their Margarita Spritz has equally interesting ingredients: key limes, oranges, elderflower, ginger, and agave wine that is "crafted from 100% blue weber agave, aged 8-9 years." With ingredients like these it's hard to resist giving these cocktail spritzers a try.
If you're still curious about wine and liquor-based hard seltzer and spritzers check out our article Delicious Disruptors here about how hard seltzers aren't only just malt drinks.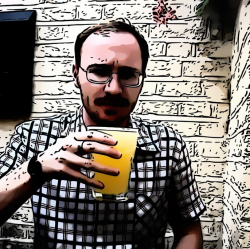 Latest posts by James Granatowski
(see all)