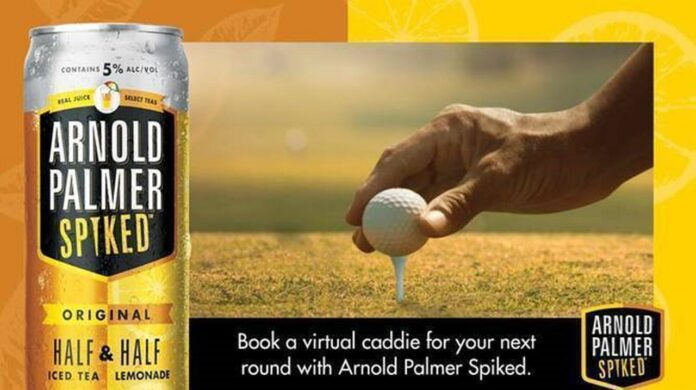 Do you have the luck to meet a professional caddie?
Golf-loving hard seltzer drinkers of the world rejoice: there's a chance that you can win a virtual session with a professional caddie in a new contest put on by Arnold Palmer Spiked.
Haven't tried one yet? "Arnold Palmer Spiked is a refreshing alcoholic beverage with a blend of iced teas and lemonade flavor coming in at 5% ABV" according to their website.
In addition to the half & half version, a boozy version of the mixture made famous by golfer Arnold Palmer, the company also offers Arnie's Spiked lemonade and Arnie's Spiked iced tea.  All but the lemonade version have caffeine, like the hard coffee options proliferating the marketplace.
Introduced in 2018, Arnold Palmer Spiked the result of a collaboration between MolsonCoors and AriZona Beverages, which since 2002 has been an official beverage licensee of Arnold Palmer Enterprises.  Drinks are produced by Memphis-based Hornell Brewing. The drink is gluten-free and contains 35mg of caffeine, similar to many spiked coffee drinks. All are non-carbonated.  If you want to try some yourself, check out their product locator here.
The rules of the contest are quite simple. All you have to do is log-on to www.arnoldpalmerspiked.com/virtualcaddie between now and October 5th, enter some contact information, click that you accept the terms, and then BAM: you're immediately told if you won.
There are a total of 1,025 winners. The First Prize winners (1,000 total) will receive $10 deposited into their Venmo accounts, while Grand Prize winners (a total of 25) will receive a 30-minute virtual session online with a professional caddie.
Think of it like a raffle, but you can only buy one ticket.
You can read the official contest rules and fine print here. Good luck!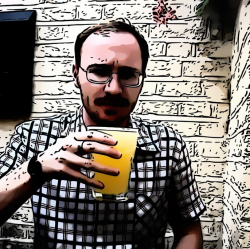 Latest posts by James Granatowski
(see all)