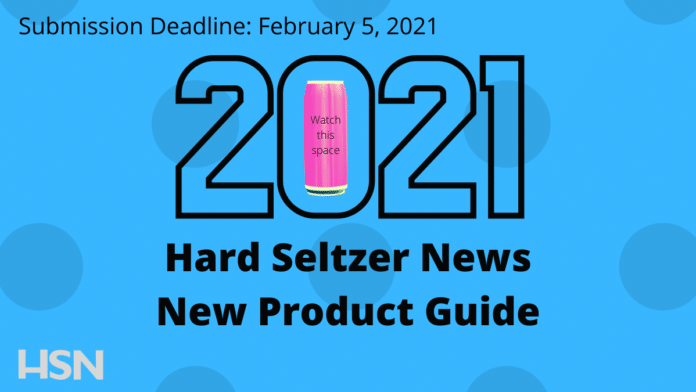 Deadline for submissions extended to Friday, February 5, 2021.
Hard Seltzer News editors are working on a comprehensive new guide to 2021 hard seltzer brands and varieties.
The hard seltzer segment has seen tremendous growth, and brands are doubling-down on innovation in order to help stand out from the pack and gain shelf space and market share.
We can help you get noticed.
Fill out this form to be included in our guide. Deadline for submissions is February 5, 2021.
To qualify for this guide, your product must be:
a brand, blend, variety or flavor that was not available at retail in the United States prior to October, 2020. If you only sold it in a taproom only or in a limited market test, you're ok. But if you sold at Wegmans in Montana in August of 2020, and you're now going national, this isn't the guide for you.
a hard seltzer, and for this guide we define that as a carbonated alcoholic beverage in the range of 3.2 to 8.0% ABV, brewed from a cane sugar or malt base, or with neutral spirits, with 120 calories or less, and 5 carbs or less per 12 ounce serving.
a product that is already formulated and samples are available. If you're just dreaming up a peanut-butter-flavored seltzer on the back of a napkin, we'll catch you later. (hmm…)
One submission per brand, but please include all new-to-2021 flavor varieties per submission. For example, if you launched Greg's Hard Seltzer in peach apricot in 2019, it would not be eligible for this guide. However, if you're launching Greg's Iced Tea Hard Seltzer in 2021, great! Include all 4 flavors of Greg's Iced Tea Hard Seltzer in one submission.
Deadline for submissions is Friday, February 5, 2021.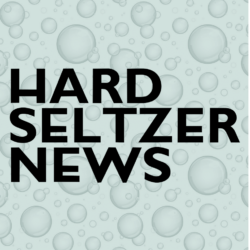 Latest posts by Hard Seltzer News
(see all)