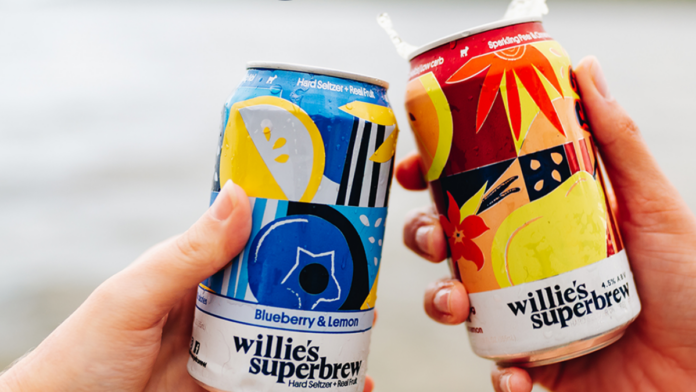 Willie's Superbrew is bringing its SuperBeach Cleanup efforts to New Jersey's shoreline. The hard seltzer brand has provided statewide sponsorship to Clean Ocean Action's 36th Annual Fall Beach Sweeps.
"We're so excited to expand our SuperBeach Cleanup efforts to New Jersey and work with Clean Ocean Action. Willie's was born on the beach, so it's our responsibility to protect them and build a cleaner, more sustainable world," stated Nico Enriquez, CEO of Willie's Superbrew Hard Seltzer. Clean Ocean Action's Beach Sweeps will take place in 70 locations throughout the season.
Willie's Superbrew founders Nico Enriquez and Willie Fenichel's friendship began on the beach more than 10 years ago. The duo met during a beach volleyball game and after some time Willie, a goat farmer from Cape Cod, introduced Nico to the ginger beer he'd been lovingly brewing in his kitchen. Nico was adamant the home-brew deserved an audience and, after much convincing, the friends began producing large batches of the drinks and selling them at local farmers markets.
Eventually, Nico and Willie created a Kickstarter campaign and raised $20,000, which enabled the business to grow in a major way. Willie's Superbrew has since expanded into nine states and is currently available in several fruit-forward flavors including Ginger & Lemon, Mango & Passionfruit, Pomegranate & Acai, Pineapple & Lime, Blueberry & Lemon, Mint & Lime, Cranberry & Lime, Pineapple & Jalapeno and seasonal favorite, Pear & Cinnamon. Willie's Superbrew is made with an award-winning blend of real fruits and challenges consumers to "drink fruit, not 'flavors.'"
Sadly, in October of 2019 Willie passed away. Soon after, Nico and the Superbrew team began their SuperBeach Cleanup efforts in his memory. "We started our beach cleanups on Cape Cod in 2020 as a way to honor our late founder, Willie, and give back to the beaches where our original drink was born and brewed," Nico explained. "The following year, we expanded our efforts to clean the coastlines of New Jersey, Long Island, and Massachusetts, bringing together over 6,000 volunteers across 500 miles."
"How do you represent the legacy of an individual through a company and do that in a way that's honorable and truly represents how great Willie was?" Nico queried in an exclusive interview with Hard Seltzer News last September. "[It's] a question that I don't think we'll ever answer perfectly, but it's part of what guides the goal of having a positive impact and the clarity of that is why we are here. It came from unfortunate circumstances, but it's a good thing, I think, overall, for what we can do for the planet and making a positive force."
Nico, who recently earned a coveted spot in the Forbes 30 Under 30 list, is committed to growing the SuperBeach Cleanups and continuing to honor Willie's legacy on an even larger scale, "One day we will clean every beach in the country. We want to honor Willie and build something real. Along the way, we want to help people feel they can make change and build our sustainable future while still having fun."
Willie's Superbrew has come a long way since Nico and Willie made their farmers market debut. However, the company promises to stay true to Willie's vision and the beach that started it all, "…no matter how much we grow, we owe it all to three key things: the kindest goat farmer there ever was, the most beautiful beach that ever was, and the beauty that can come from real fruit."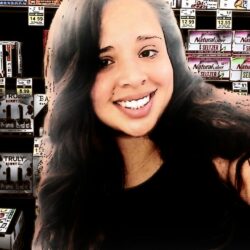 Latest posts by Shirani Jayasuriya
(see all)